Welcome in Lebanon!
Lebanon Winter Tour
Discover the wonders of Lebanon on this unforgettable tour that takes you to Beirut, Sion, Baalbek, Jeita Grotto, Tripoli, and Qadisha Valley. Explore ancient ruins, marvel at stunning landscapes, and experience vibrant culture as you journey through some of the country's most captivating destinations. From the cosmopolitan capital city to the UNESCO World Heritage Site of Qadisha Valley, this tour offers a rich tapestry of history and natural beauty. Join us for an adventure that will immerse you in the fascinating past and present of Lebanon.
InStock
Trip
Lebanon Winter Tour:
EUR
€
1245
1245
Trip
Syria Combo:
EUR
€
2545
2545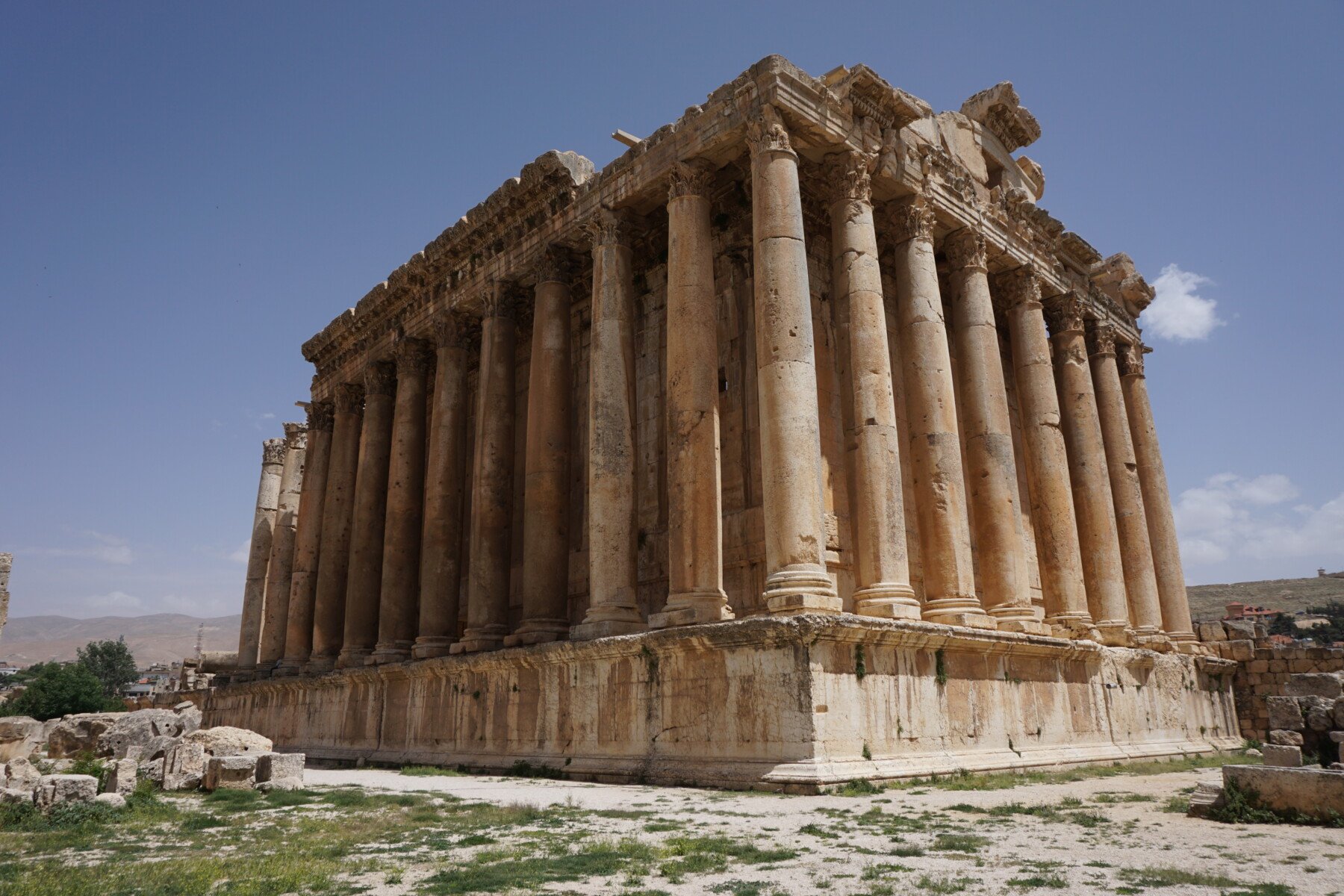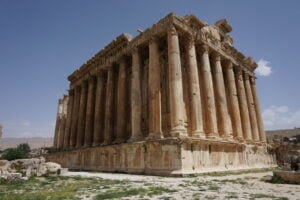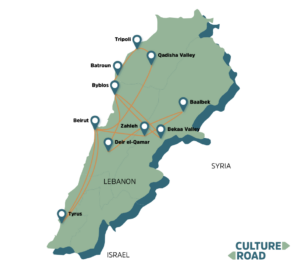 General info
Start date
Wednesday 6 December 2023
End date
Friday 15 December 2023
Days
10 days / 9 nights
Price
€ 1245
Syria combo: € 2,545
Including
Accommodation (shared)
Transportation on the ground
Local guide
Breakfast
Entry fees
Excluding
International flights
Single room (€ 475)
Insurance
Visa
Lunch & Dinner
Tips for the guide
Personal expenses
This offer is covered by the STO Garant guarantee. You can find the conditions for this guarantee scheme on STO Garant's website.
Itinerary
Wednesday 6 December – Beirut
Arrival in Beirut on your own convenience.
Overnight stay in Beirut.
Thursday 7 December – Beirut – Sidon – Tyrus
Drive to the south, towards Sidon, an ancient port city.
Highlight: Visit the majestic Sea Castle in Sidon.
We continue to Tyrus, the southernmost city in Lebanon, also known as Sur.
We'll explore the UNESCO World Herritage sites in Tyrus.
Return to Beirut.
Overnight stay in Beirut.
Friday 8 December – Beirut – Qadisha Valley
Drive towards the mountains of Lebanon; experience the natural landscape of the Holy valley, the Qadisha Valley.
Highlight: Stop at Qadisha Valley for a panoramic view and see natural caves from the Paleolithic era.
Visit the monastery of St Anthony Kozhaya.
Overnight stay at the monastery of St. Anothony Kozhaya.
Saturday 9 December – Qadisha Valley – Tripoli – Batroun – Byblos
Drive to the second largest city of Lebanon; Tripoli.
Highlight: Visit the Citadel of Raymond de St. Gilles, the Al Mansouri Great Mosque and the Taynal Mosque.
Visit the old souks.
Pass by the Phoenician sea wall at the city of Batroun.
Arrival in the ancient city of Byblos.
Overnight stay in Byblos.
Sunday 10 December – Byblos – Jeita Grotto – Bekaa
Highlight: Travel to Jeita Grotto, a massive interconnected cave system that stretches for 9 km with chambers that reach over 100 meters high.
Visit the famous Château Musar Winery, known for its location in the Bekaa Valley and traditional winemaking methods
Explore the vineyards, take a tour of the winery and enjoy a wine tasting.
Highlight: Return to Byblos to visit the Crusader Castle, Amphitheater, St. John's Church, old souk, and Roman columns.
Overnight stay in Byblos.
Monday 11 December – Byblos – Beiteddine – Deir el-Qamar
Drive from Byblos to Beiteddine, a charming village known for its old ruins.
Highlight: Along the way we stop at Deir el-Qamar, a UNESCO site that means "monastery of the moon".
Overnight in Deir el-Qamar.
Tuesday 12 December – Deir el-Qamar – Baalbek – Anjar – Zahleh
Drive to Baalbek.
Highlight: Visit the Roman ruins of Baalbek, an ancient city built by the Phoenicians and dedicated to the god Baäi
See the temple of Jupiter, Bacchus, and Venus, which were built during the Roman period.
Stop at the ruins of Anjar.
Highlight: We visit the Château Ksara winery
Overnight stay in Zaleh.
Wednesday 13 December – Zahleh – Beirut City Tour with Guide
Drive to Beirut, the capital of Lebanon, which is different from the rest of the country and has been rapidly modernized.
Highlight: We talke a city walk in Beirut, including a visit to Hamra Street, the Boulevard and Helou Street.
See the Armenian Quarter.
Overnight stay in Beirut.
Thursday 14 December – Beirut
Free day in Beirut.
Overnight stay in Beirut.
Friday 15 December – Beirut