Eritrea October Tour
Join us on a journey through Eritrea, a beautiful country with incredible Italian art deco architecture, white beaches and a very friendly people. The country is known to many people as the 'North Korea of Africa', because of the strict dictatorship that reigns there. The inhabitants however, will welcome you with open arms and are very curious about tourists visiting their country.
InStock
Trip
Eritrea October Tour:
EUR
€
1545
1545
Trip
Somaliland Combo:
EUR
€
2640
2640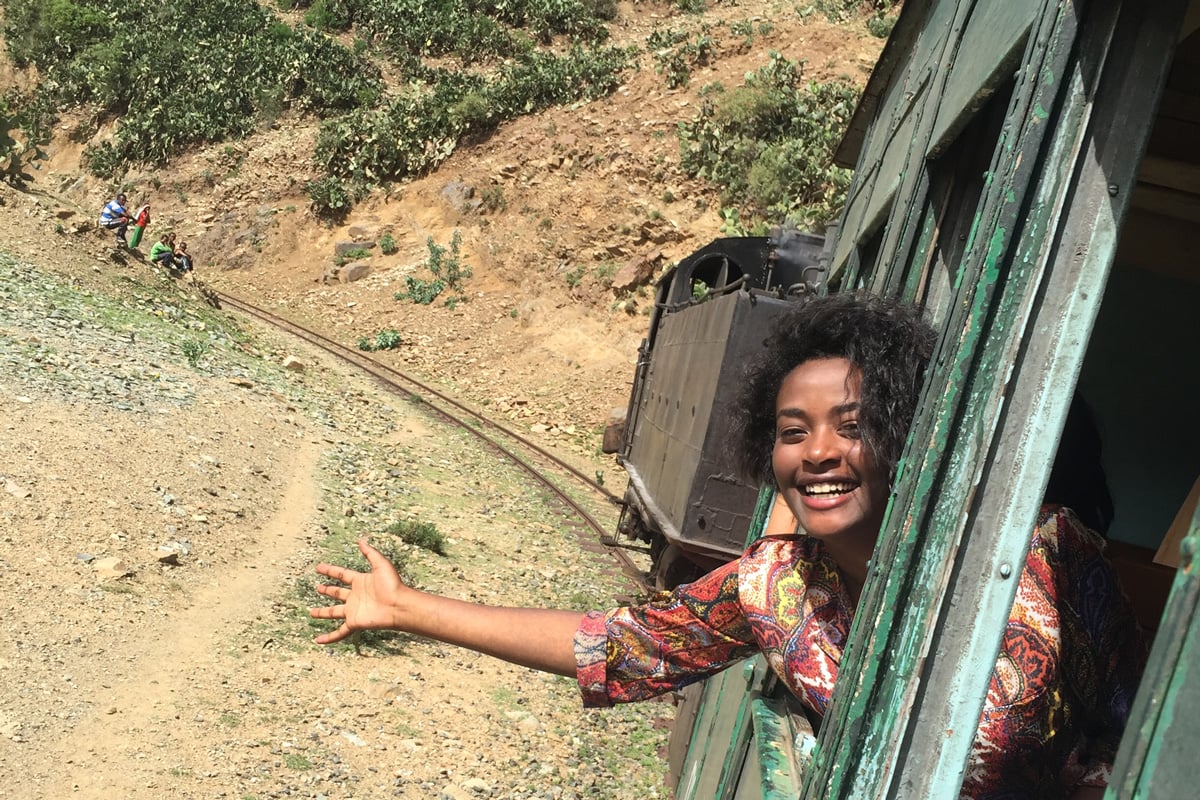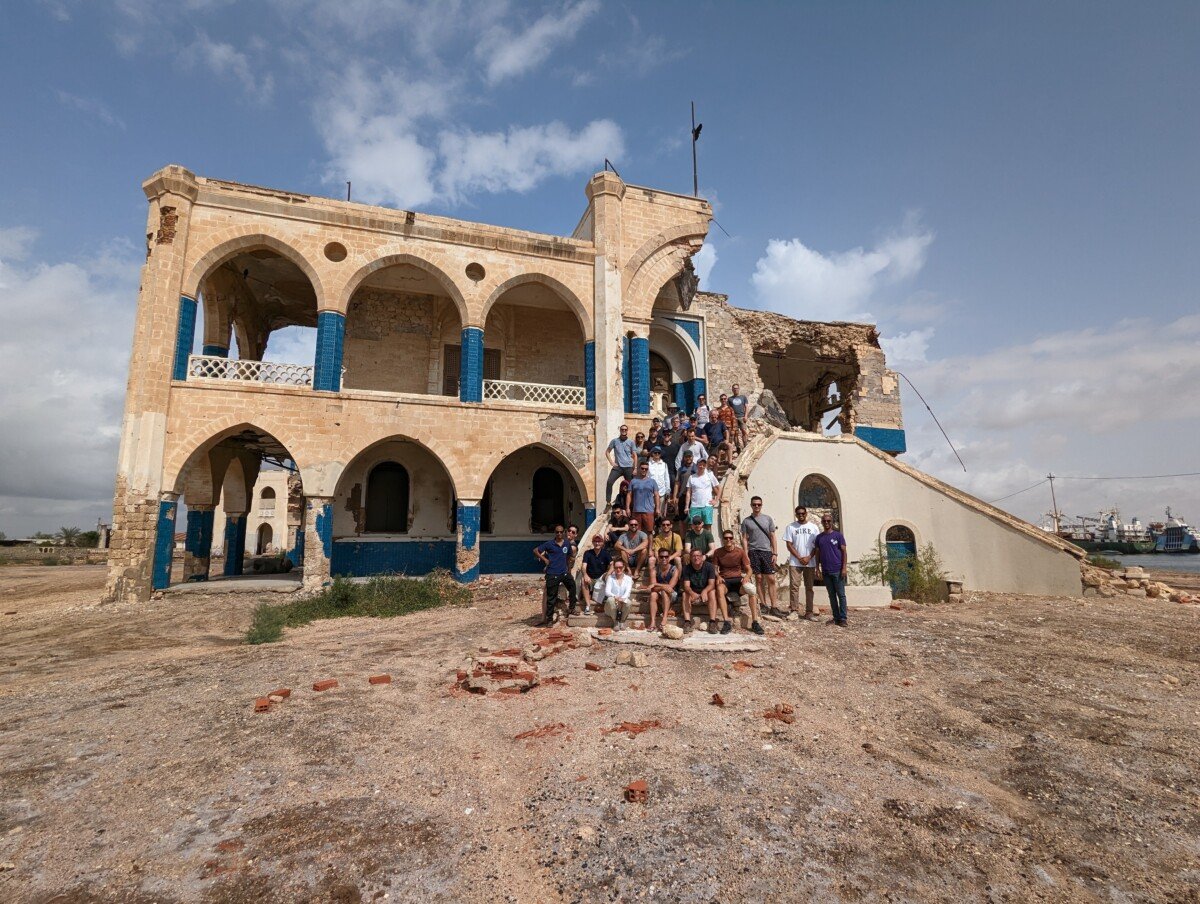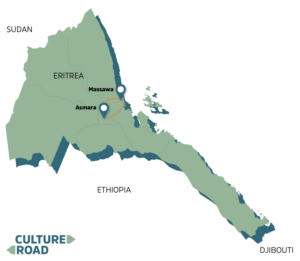 General info
Start date
3 October 2024
End date
7 October 2024
Days
5 days / 4 nights
Price
€ 1,545
Including
Accommodation (shared)
Transportation on the ground
Western & local guide
Breakfast
Entry fees
Excluding
International flights
Single room (€ 250)
Insurance
Visa
Lunch & Dinner
Tips for the guide
Personal expenses
This offer is covered by the STO Garant guarantee. You can find the conditions for this guarantee scheme on STO Garant's website.
Itinerary
Thursday 3 October – Asmara
Arrival at your convenience to Asmara – the capital city of Eritrea which has flights between Cairo, Istanbul, Dubai, Jeddah, Khartoum, and Milan. Those who are joining us from Somaliland will arrive on Ethiopian Airlines flight at 5:00pm in Asmara.
Be greeted at the airport by our Eritrean driver and dropped off to our hotel – Crystal Hotel.
Pre-tour meeting will be held at the lobby of our hotel at 7:30pm to discuss tour itinerary and to meet new fellow travellers.
Head out for dinner and drinks at Harnassien Restaurant. For those keen we'll stop by the bowling alley for a step back in time.
Overnight in Asmara
Friday 4 October – Asmara – Massawa
After breakfast, start our morning walking tour of Asmara. Visit the spectacular art deco of Asmara built by the Italians at the turn of the last century, such as the presidential palace built in 1907, the Hotel Hamasien built in 1916, the Church of Our Lady of the Rosary and many other sites along the way!
After lunch, begin our 120km journey to Massawa – a colourful port town mixed with Italian, Egyptian and Ottoman architecture built along Africa's Red Sea coastline.
Highlight: On the way we'll stop for scenic photos of the forgotten railway connecting Asmara to Massawa constructed between 1887 and 1932 during the Italian Eritrea colony. Sadly, this line is no longer in operation. We'll also stop to explore the abandoned sparkling water factory and railway stations.
Once arriving in Massawa we'll visit the 3 Tanks Monument – a memorial of three tanks (Tiger, Jaguar, Commander) that were instrumental in Operation Fenkil which led to the liberation of Massawa after a brutal Ethiopian occupation.
Dinner at Almaz Bar & Restaurant. There, we can try Ja-Ja fish, an incredible stir-fry made up of thick pieces of fish. After dinner, let's explore the nightlife of Massawa and find some bars to mingle.
Overnight in Massawa at an hotel reminiscent of the era of the Italians, the Grand Dahlak Hotel.
Saturday 5 October – Massawa – Asmara
Highlight: Breakfast at our hotel and make a visit a local school to learn about Eritrea's education system and meet with the children.
Visit the Northern Red Sea Regional Museum – artifacts from 800BCE all the way to the struggle of the independence war is displayed and explained by a local English speaking museum guide.
Highlight: We'll go on a walking tour to take in the unique mixture of Turkish and Italian architectural designs stopping at all sites of interest – Massawa was the capital of the Italian Colony of Eritrea until the seat of the colonial government was moved to Asmara in 1897.
Explore the former winter residence of Emperor Haile Selassie which was originally constructed in 1872 by the Ottomans.
Lunch in Massawa before returning back to Asmara
Embark on a boat and set sail to Green Island located 5km off Massawa – one of our favourite beaches in all of Africa. Snorkelling equipment is available to rent.
Return to Asmara, you can take photos of the abandoned sparkle water bottling plant, and stunning views of the old Eritrean railway line that ran along the highway.
Around midnight there are fireworks to start the holiday.
Overnight stay in Asmara.
Sunday 6 October – Asmara
Highlight: after breakfast, we'll visit one of the largest tank graveyards we have ever discovered. APCs, Soviet tanks, aircrafts, vintage cars.. this place has it all! Most are leftovers from the war with Ethiopia.
Visit the Italian Cemetery still funded and looked after by the Italian embassy in Asmara.
Pay a short visit to the Alfa Romeo building – considered a masterpiece of Art Deco modernist architecture in Asmara.
Visit the only synagogue in Eritrea – built in 1906 by Yemenite Jewish immigrants from Aden. Back in the day the congregants were Italian Jews and refugees from Nazi Europe.
After lunch, walk along Harnett Street – the busiest street in Asmara. We'll pass shops to buy Eritrean souvenirs.
Stop by the Eritrean bowling alley for a game – a 70-year-old relic of the 20th century and first used by the US military servicemen during their stay at Kagnew station in Asmara.
Dinner and drinks at a traditional restaurant, Hed Mona, where you can sample injera and local alcohols… followed by a dance party!
Overnight stay in Asmara.
Monday 7 October – Asmara