4 days tour – Ashgabat to the border
The four-day individual tour of Turkmenistan is perfect for travellers wishing to combine Turkmenistan with Uzbekistan. During this tour you will see the highlights of Ashgabat and then continue via the Gates of Hell to the Uzbek border at the UNESCO site Kunya Urgench. Our reliable guide will make sure your trip goes smoothly, allowing you to enjoy unknown Turkmenistan to the fullest.
InStock
Trip
1 person:
EUR
€
1695
1695
Trip
2 people:
EUR
€
1095
1095
Trip
3-4 people:
EUR
€
895
895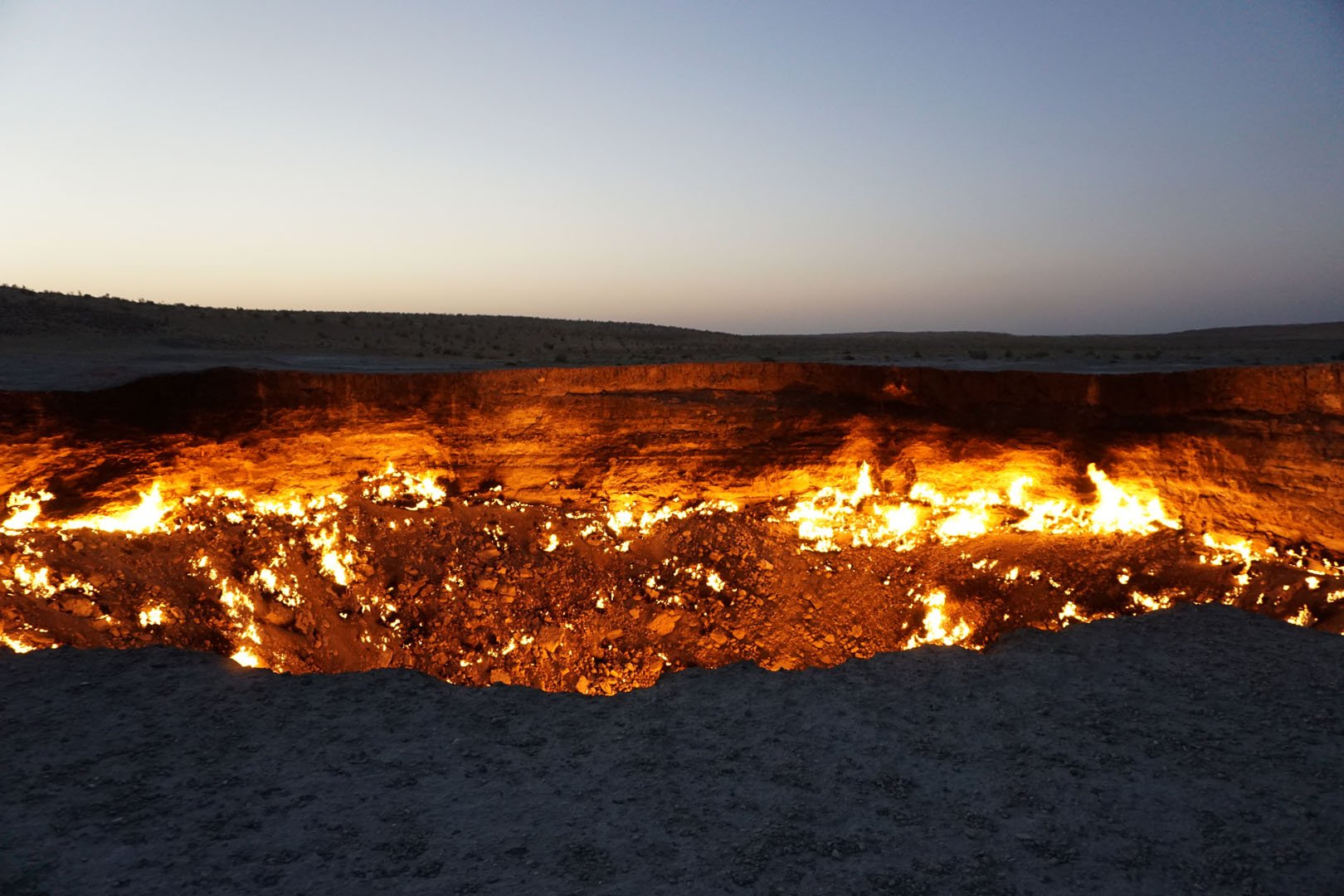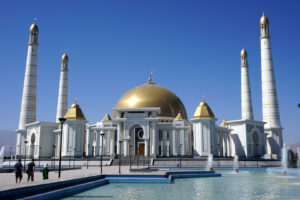 General info
Days
4 days / 3 nights
Best travel time
Spring, autumn, winter
Destinations
Ashgabat, Darvaza, Dashoguz
Including
Accommodation
Transportation on the ground
Local guide
LOI for the visa
Registration in the country
Breakfast
Entry fees
Excluding
International flights
Hotel tax ($2 per night)
Immigration tax
Insurance
Visa
Lunch & Dinner
Photo/video ticket (if needed)
Personal expenses
Tips for the guide
This offer is covered by the STO Garant guarantee. You can find the conditions for this guarantee scheme on STO Garant's website.
Itinerary
Day 1 – Ashgabat
Airport pick-up and introduction to your guide in Ashgabat.
Highlight: Independence Park, the symbol of modern Turkmenistan.
Independence Monument, an impressive monument inspired by the old Turkmen tents.
Monument of the Constitution, a 185m high tower.
Gate of Neutrality, an absurd monument with a golden statue of former President Niyazov.
Lenin Park, here you will find another statue of Lenin.
Erogrul Ghazi Mosque, a famous mosque named after the leader of the Ottoman Empire.
Alem Business Centre with the largest indoor ferris wheel in the world.
Palace of Happiness for a panoramic view of the city.
Overnight stay in Ashgabat.
Day 2 – Ashgabat – Kipchak – Kow Ata
Highlight: Drive to Nisa, a UNESCO world heritage site and the ancient capital of the Parthian Empire.
Sheikh Mosque.
Drive to Kipchak.
Turkmenbashy Mosque / Mausoleum, here lies the former president of Turkmenistan.
Drive to Kow Ata.
Swimming in a natural hot spring, deep in a cave.
Geok Depe Mosque, an impressive mosque founded by the former president Turkmenbashy.
Overnight stay in Ashgabat.
Day 3 – Ashgabat – Darvaza
Sunday Bazaar (Thursday, Saturday, Sunday only), a perfect place for photos.
Highlight: Akhalteke Horse Breeding, horses are very important in Turkmenistan and they proudly show you all about it.
Anau Fort, the history of this place goes back 7,000 years.
Drive to Darvaza.
Visit to the water crater and mud crater.
Highlight: Arrival at the fire crater (Gates of Hell). A place that originated in the seventies and has never stopped burning since.
Walk through the sand dunes around the crater.
Sunset at the crater.
Barbecue and overnight stay in tents near the Gates of Hell.
Day 4 – Darvaza – Kunya Urgench – Dashoguz
Drive to Dashoguz.
Highlight: Visit to Kunya Urgench, a UNESCO site near the Uzbek border.
Border crossing with Uzbekistan at Shavat.
End of tour.