Group tours for adventures
Throughout the year, CultureRoad organises various group tours all over the world. During our group trips you will be assisted by a Western guide and a local guide. They will make sure that you will have a safe and unforgettable time.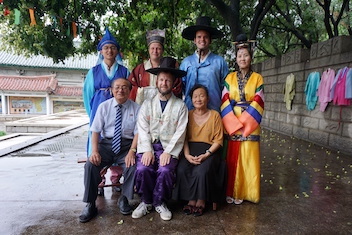 Who chooses a group trip?
Our group tours usually consist of like minded travellers with similar interests.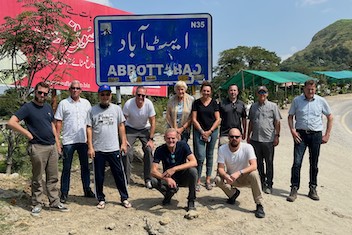 Conviviality – share your interests with your fellow travellers
Everyone can join – alone or with several friends
Good guides – Western guide and local guide to assist with everything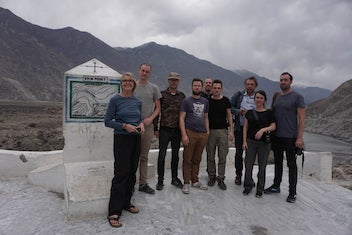 For what ages are group trips?
Our group tours are for every age group, we have had travellers between 11 and 81 years!
Our current group tours schedule
Date
Destination
Tour
Price
25 – 28 November 2023
South Sudan
November Mundari Tour
€ 1,495
29 November – 8 December 2023 –

SOLD OUT

DR Congo
DR Congo Kinshasa Tour
€ 4,145
5 – 12 December 2023 –

SOLD OUT

Yemen (Socotra)
Socotra December Tour
€ 1,695
6 – 12 December 2023
Lebanon
Winter Tour
€ 1,225
8 – 11 December 2023 –

SOLD OUT

Congo
Congo Brazzaville Tour
€ 1,695
15 – 21 December 2023
Syria
Winter Wonderland Tour
€ 1,445
26 December 2023 – 1 January 2024
Kurdistan, Iraq
Kurdistan NYE Tour
€ 1,195
15 – 18 / 20 /22 January 2024
Syria
January Budget Tour
€ 745 / € 1095 / € 1495
21 – 29 January 2024
Yemen (Socotra)
Socotra January Tour
€ 1,695
10 – 17 February 2024
Saudi Arabia
Saudi Spring Tour
€ 2,845
11 – 13 / 17 / 23 February 2024
Angola
Grand Angola Tour
€ 599 / € 1995 / € 3995
15 – 18 / 20 /22 February
Syria
February Budget Tour
€ 745 / € 1095 / € 1495
23 – 25 February 2024
Sao Tomé & Principe
Sao Tomé & Principe Tour
€ 1,095
24 – 29 February 2024
Yemen
Hadramaut Spring Tour
€ 3,045
29 February – 5 March 2024
Egypt
Alternative Egypt March Tour
€ 1,695
1 – 8 March 2024
Iran
Iran March Tour
€ 1,295
2 – 8 March 2024
Syria
Spring Tour
€ 1,445
8 -14 March 2024
Lebanon
Lebanon Spring Tour
€ 1,225
8 – 17 March 2024
DR Congo, Burundi, Rwanda
DR Congo, Burundi, Rwanda Tour
€ 3,995
10 – 16 March 2024
Iraq
Grand Iraq Spring Tour
€ 2,595
10 – 18 March 2024
Yemen (Socotra)
Socotra March Tour
€ 1,695
16 – 22 March 2024
Kurdistan, Iraq
Kurdistan Newroz Tour
€ 1,195
17 – 21 March 2024
Uganda
Uganda Tour
€ 1,845
21 – 24 March 2024
South Sudan
March Mundari Tour
€ 1,495
29 March – 8 April 2024
Pakistan
South Pakistan Tour
€ 2,145
8 -21 April 2024
Afghanistan
Grand Aghanistan Spring Tour
€ 3,445 / € 4,440
14 – 22 April 2024
Yemen (Socotra)
Socotra April Tour
€ 1,695
15 – 18 / 20 /22 April 2024
Syria
April Budget Tour
€ 745 / € 1095 / € 1495
17 – 22 April 2024
Venezuela
Highlights Tour
€ 1,995
12 – 26 May 2024
Iran
Classic Iran May Tour
€ 1,350
10 – 16 May 2024
Iraq
Grand Iraq May Tour
€ 2,595
17 – 21 May 2024
Somalia (Somaliland)
Independence Day Tour
€ 1,095
16 – 22 May 2024
Kurdistan, Iraq
Kurdistan Summer Tour
€ 1,195
19 – 25 May 2024
Syria
May Coastal Tour
€ 1,545
21 – 25 May 2024
Eritrea
Independence Day Tour
€ 1,545
15 – 19 / 21/ 23 July 2024
Syria
July Budget Tour
€ 945 / € 1195 / € 1495
7 -13 August 2024
Lebanon
Lebanon Summer Tour
€ 1,225
13 – 19 August 2024
Syria
Syria Carnaval Tour
€ 1,445
1 – 13 September 2024
Pakistan
Karakoram Highway Tour
€ 2,695
9 – 15 September 2024
Syria
Syria Autumn Tour
€ 1,445
13 – 21 September 2024
Tajikistan
Pamir Highway Tour
€ 2,195
15 -21 September 2024
Lebanon
Lebanon Autumn Tour
€ 1,225
24 September – 6 October 2024
Afghanistan
Grand Afghanistan Autumn Tour
€ 3,445 / € 4,440
6 – 13 October 2024
Saudi Arabia
Saudi Autumn Tour
€ 2,845
8 – 19 October 2024
Venezuela
Grand Venezuela Tour
€ 3,695
13 – 21 October 2024
Yemen(Socotra)
Socotra October Tour
€ 1,695
17 – 23 October 2024
Iraq
Grand Iraq Autumn Tour
€ 2,595
21 – 26 October 2024
Egypt
Alternative Egypt October Tour
€ 1,695
23 – 29 October 2024
Kurdistan, Iraq
Kurdistan Autumn Tour
€ 1,195
25 – 31 October 2024
Yemen
Hadramaut Fall Tour
€ 3,395
30 October – 6 November 2024
Iran
Classic Iran October Tour
€ 1,295
3 – 9 November 2024
Turkmenistan
Grand Turkmenistan Tour
€ 1,595