Individual trips to Uzbekistan
Design your individual tour through Uzbekistan. The country is known for its beautiful old towns that will bring you back to the time of Marco Polo and the Silk Road. With a private trip through Uzbekistan, you can choose from several different options. For example a complete package with guide, driver and overnight stays or just a simple package with overnight stays and/or transport. The country is also excellent to travel by train. This often gives it a whole other dimension. In short, Uzbekistan is the perfect holiday destination!
You can choose between a tailor-made trip and one of our example trips.
Of course, everything is completely adjustable to your wishes.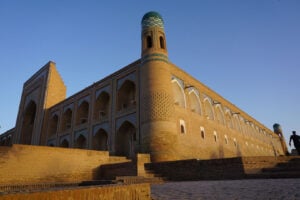 Highlights include:

– Samarkand
– Buchara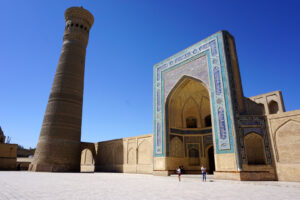 Highlights include:

– Samarkand
– Buchara
– Tashkent
– Yurt camp
Tell us your wishes and we will help you out!
– Budget choice
– Length
– Specific interests
– For example:
– Only overnight stays
– Transport only
– Silk Road
– Train travel
– Samarkand / Registan
– Aral Sea
– Drone recordings
– Xiva
– Bukhara
– Yurt camping
– Tashkent
– etc.