Discover the African highlands
Ever dreamed of seeing gorillas in the wild? Or exploring the highlights of Central Africa? During our Central Africa combo tour, we'll explore 3 countries; Burundi, DR Congo, and Rwanda, all in one big leap. See the famous mountain gorillas, learn about the dark history of Rwanda and discover one of Africa's most unknown countries: Burundi.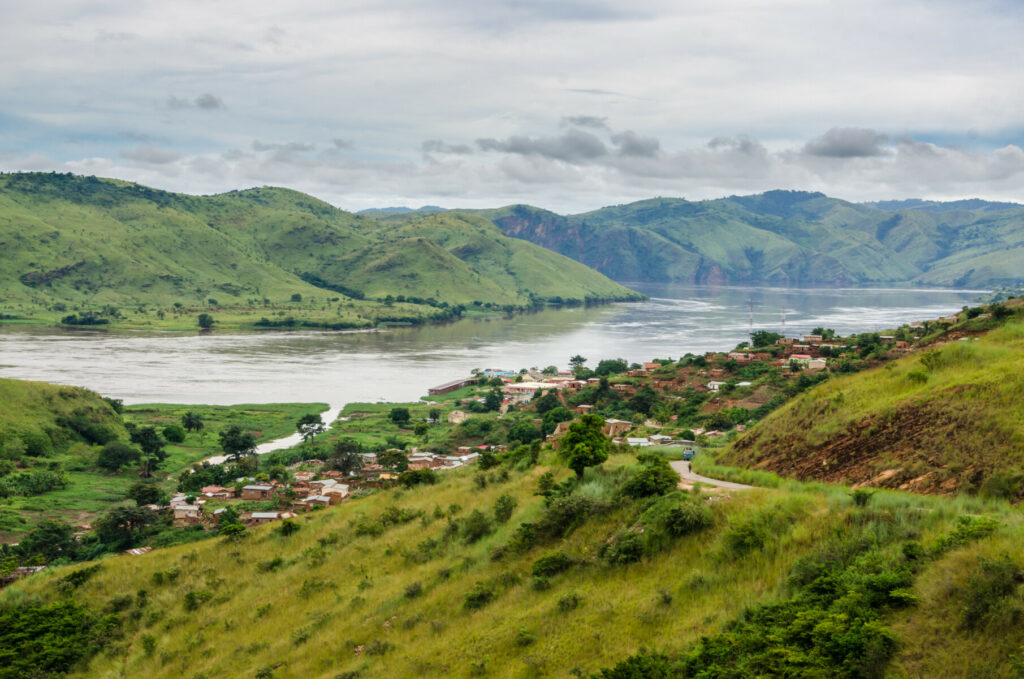 General info
Start date
15 July 2023
End date
22 July 2023
Days
8 days / 7 nights
Price
€ 3545
Uganda combo: € 4,995
Including
Accommodation (shared)
Transportation on the ground
Western & local guide
Visa DR Congo
Permit
Breakfast
Entry fees
Excluding
International flights
Single room (€ 400)
Insurance
Visa (Burundi, Rwanda)
Lunch & Dinner
Tips for the guide
Personal expenses
This offer is covered by the STO Garant guarantee. You can find the conditions for this guarantee scheme on STO Garant's website.
Itinerary
Saturday 15 July – Day 1 – Bujumbura (Burundi)
Arrive at your own convenience in Bujumbura.
At 9:00 AM we start the city tour.
Highlight: The Explorers Memorial, at this place Livingstone and Stanley met with the famous words from Stanley "Doctor Livingstone I presume?"
Independence Hero Mausoleum & Unity Monument.
ARFIC Coffee Factory.
We visit Saga Beach, to enjoy a view of Lake Tanganyika.
Overnight stay in Bujumbura.
Sunday 16 July – Day 2 – Bujumbura – Gitega – Karera Falls
Highlight: Drive to Gitega where we are going to visit the Gishora drummer's village.
Highlight: We continue onwards to Karera Falls, in the South of the country.
Enjoy the falls before we had back to Bujumbura.
During our drive back to Bujumbura we will be passing through different villages, on lucky days, we may attend a Burundi traditional wedding.
Overnight stay in Bujumbura, Burundi.
Monday 17 July – Day 3 – Bujumbura – Bukavu (DR Congo)
After breakfast, we start our ride towards the border with DR Congo.
Highlight: Our drive will take us through the beautiful Ngomo escarpment, Ruzizi plain, and Uvira where we cross the Kamvinvira border and enter DR Congo.
See the delta where the Ruzizi River flows into Lake Tanganyika from Lake Kivu.
The border crossing into DR Congo.
After crossing the border we'll visit the abandoned Luiro Research Center. The center was used during colonial times but has been since then abandoned.
Drive to Bukavu, one of the biggest cities in Eastern DR Congo.
Overnight stay in Bukavu.
Tuesday 18 July – Day 4 – Bukavu
Highlight: We will head into the jungle to be guided and have a briefing before the gorilla trek. It usually requires up to 2 hours of hiking one way, depending on the location of the gorilla group and depending on how difficult is the path. After spending one hour with the gorilla family group, we will make our way back to Bukavu.
After the Gorilla trek, we head back to Bukavu, for a city tour.
We visit the local market and head for a beautiful viewpoint from a mountaintop.
Overnight stay in Bukavu.
Wednesday 19 July – Day 5 – Bukavu – Idjwi
We catch a speed boat to Idjwi. A major island in Lake Kivu.
Highlight: On the island, we will visit the typical coffee farmers. They make one of the best coffee in the world with simple farming methods.
On a local motor, we'll head to a pygmy village. Here we'll learn more about the local village life on the island.
Overnight stay in Idjwi.
Thursday 20 July – Day 6 – Idjwi – Goma
Time for another boat ride! This time we take the speedboat to Goma. The boat leaves at 10:00 AM and will take around 2 hours.
Highlight: Goma is one of the bigger cities in Eastern Congo and has a rich cultural history. One of the most striking features is the famous chukudus (wooden bikes).
We visit Lava Park, Goma is located quite close to a couple of active volcanos.
Overnight stay in Goma.
Friday 21 July – Day 7 – Goma – Kigali (Rwanda)
We leave early in the morning towards the border with Rwanda.
Border formalities before we continue onwards to Kigali, the capital of Rwanda.
After crossing the border you'll see the stark difference between the two countries. Rwanda has recently been known as one of the prime examples of countries that have managed to recover from a devastating war and become a real, eco-friendly tourism destination.
Drive to Rwanda, to Kigali. (4h)
Upon arrival in Kigali, we'll start with a city tour.
Highlight: Presidential Palace Museum (also known as the Rwanda Art Museum), this palace used to belong to Juvenal Habyarimana. You can still find remains from his nightclub, a plane wreck, and several hidden rooms.
Kigali Genocide Memorial, the memorial commemorating the loss of 250,000 people lost during the Civil War.
Nyamata Genocide Memorial, this impressive memorial is placed on top of a mass grave.
Overnight stay in Kigali, Rwanda.
Saturday 22 July – Day 8 – Kigali
Depart at your own convenience.
End of trip.
OR: Continue with our Uganda tour.