Individual trips to Angola
A large, unknown giant of Africa. This is how many people see Angola. For years this country was also very difficult to visit. A heavy civil war raged and former President Santos ruled the place harshly. But times have changed in Angola. There is plenty of construction in the country and everybody sounds optimistic. Of course, the country still has a long way to go before it can measure up to nearby tourist attractions such as South Africa, Namibia and Botswana, but things have started. Anyone who takes an individual tour through Angola will be amazed at the diversity that the country has to offer. In addition, our local guides will ensure an unforgettable holiday experience. We can tailor make your trip completely. With this, we will take into account your preferences for the private trip. This can be specific interests, but also your budget and the duration of the tour. So join us on this adventure now!
You can choose between a tailor-made trip and one of our example trips.
Of course, everything is completely adjustable to your wishes.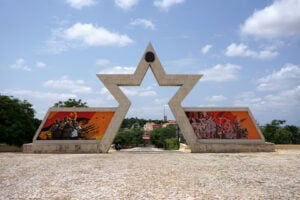 Highlights include:

– Shipwreck Beach
– Luanda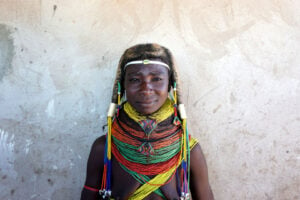 Highlights include:

– Luanda
– Lubango
– Cunene
– Huila
Tell us your wishes and we will help you out!
– Budget choice
– Length
– Specific interests
– For example:
– Luanda
– Cabinda
– Kalandula Waterfall
– Namibe
– Lobito
– Shipwreck Beach
– National Parks
– Kwanzai River
– Civil War
– etc.