Welcome to the Somalia / Somaliland
Somaliland (Somalia) Independence Day Tour
Somaliland; to most it doesn't sound very familiar. Yet it really exists! It's the northern part of Somalia. The region has declared itself independent of the rest of the country, but it has never been internationally recognised. Travelling to Somaliland is safe and special. You meet hospitable, proud people who often feel honoured that you are visiting. You will also find the ancient rock paintings of Laas Geel. Moreover, during this tour you will experience the independence day celebrations.
InStock
Trip
Somaliland Independence Day Tour:
EUR
€
1095
1095
Trip
Eritrea Combo:
EUR
€
2640
2640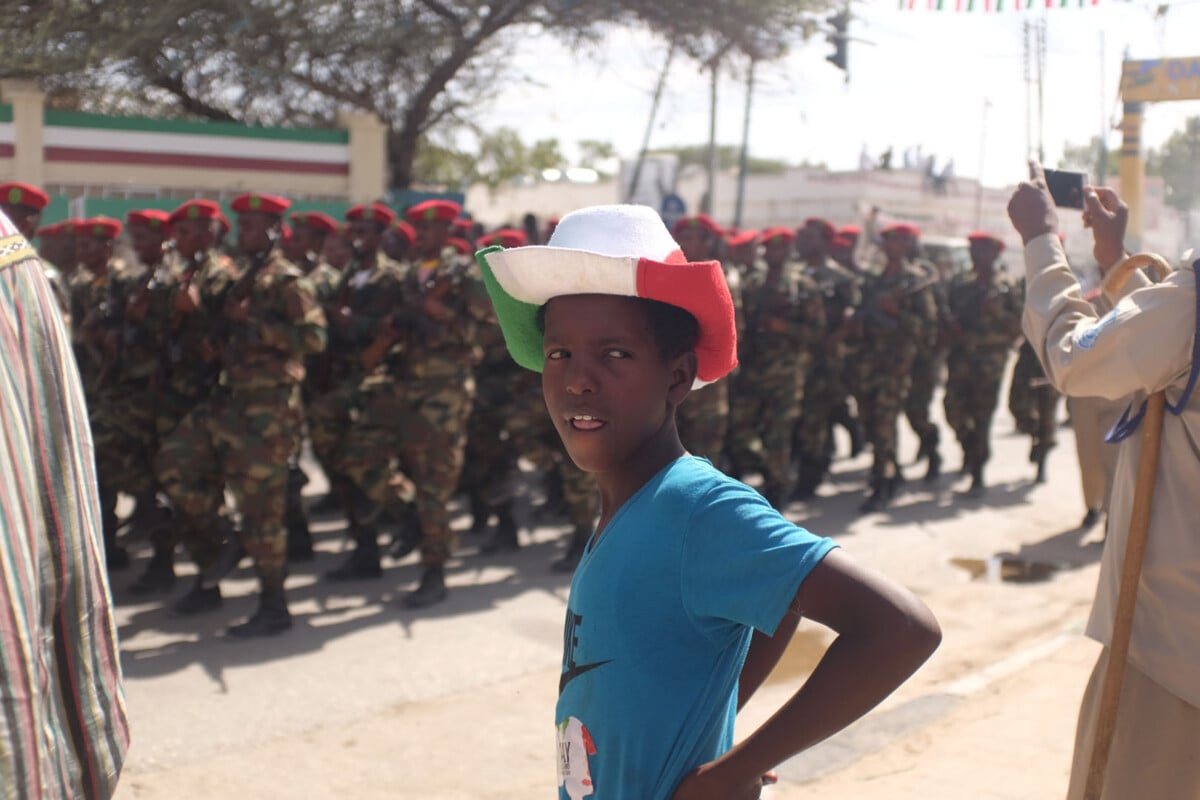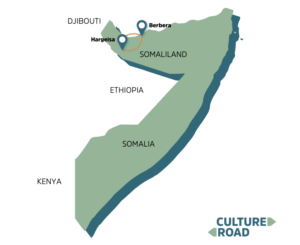 General info
Start date
17 May 2024
End date
21 May 2024
Days
5 days / 4 nights
Price
€ 1,095
Including
Accommodation (shared)
Transportation on the ground
Western & local guide
Letter of Invitation
Breakfast
Entry fees
Excluding
International flights
Single room (€ 200)
Insurance
Visa
Lunch & Dinner
Tips for the guide
Personal expenses
This offer is covered by the STO Garant guarantee. You can find the conditions for this guarantee scheme on STO Garant's website.
Itinerary
Friday 17 May – Hargeisa
Morning arrival in Hargeisa, you will be picked up by the local guide at the airport.
Meet the group at the hotel.
We drive to Massala View. From here you have a great view over Hargeisa. You can see the most important buildings of the city and the characteristic Naaso Hablood hills. These hills are also known as the 'women's breast hills'.
British cemetery, here are many fallen Britons from the time of the Second World War.
Highlight: We walk over the central market and will see, among others, the famous money changers. Due to inflation they work here with large packages of banknotes.
Hargeisa War Memorial, this monument stands in the middle of the city and stands for the fight for independence.
Walk through the centre of Hargeisa, meet the locals and buy some souvenirs to use for Independence Day.
Overnight stay in Hargeisa.
Saturday 18 May – Hargeisa – INDEPENDENCE DAY
Highlight: We get up early to prepare for Independence Day celebrations. A unique moment, because you are celebrating the independence of a non-existent country. Expect lots of colours and enthusiastic Somalis.
Highlight: We are watching the great military and civil parade.
We visit the National Museum & Cultural Centre, the most important museum of Somaliland.
Overnight stay in Hargeisa.
Sunday 19 May – Hargeisa – Laas Geel – Berbera
We are going to the big animal market of Somaliland. A lot of camels and goats are traded here. A great place to learn more about rural life.
Drive to Laas Geel.
Highlight: We visit the rock drawings of Laas Geel. These are the oldest rock drawings in the horn of Africa and they are very well preserved.
Drive to Berbera, the main port of Somaliland.
Visit to the Ottoman mosque and nearby houses.
Highlight: We take a walk through Berbera, where you will see a lot of Ottoman, Persian and British architecture.
Overnight stay in Berbera.
Monday 20 May – Berbera – Sheikh — Hargeisa
Short boat trip through the port area, where we search for shipwrecks.
Beach time! You can go swimming, relaxing or snorkeling / diving.
Drive to the mountain village of Sheikh.
Short walk with a traditional tea.
Drive to Hargeisa.
Overnight stay in Hargeisa.
Tuesday 21 May – Hargeisa — Asmara, Eritrea