Individual trips to Eritrea
Extraordinary and special, that can only describe a trip to Eritrea. During an individual tour of Eritrea you can experience it for yourself. Accompanied by a professional guide, he or she will give you the trip of a lifetime in this amazing and closed country in the Horn of Africa. We can tailor any individual trip to suit your needs. We take into account your specific preferences for the private tour. Eritrea is not an easy country to travel in; the government maintains strict rules related to movement. With our guides and expertise we will make sure it will be a smooth and unforgettable journey. So join us on this adventure now!
You can choose between a tailor-made trip and one of our example trips.
Of course, everything is completely adjustable to your wishes.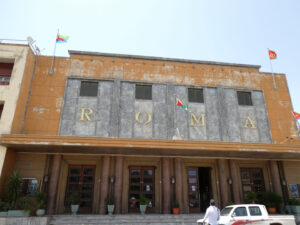 Highlights include:

– Asmara
– Massawa
– Keren

Tell us your wishes and we will help you out!
– Budget choice
– Length
– Specific interests
– For example:
– Asmara
– Keren
– Massawa
– Kunama tribe
– Dahlak Marine National Park
– Art deco architecture
– Italian influences
– etc.