Individual trips to Haiti
The land of voodoo and magic. Haiti sounds mysterious, adventurous and unknown to most people. During our individual tours of Haiti, you will quickly discover why the Haitians, despite all the setbacks, are such a proud people. Expect a rich culture, many colours, smells and curious people. We can tailor make any private trip to Haiti. You may want to know more about voodoo or you might even want to look up your adoption history! With our reliable and amazing guides we can help you with any requests for a private tour. You can also choose to go for one of our standard vacations, so you always have something that best suits your budget and time. Bon Voyage a Haiti!
You can choose between a tailor-made trip and one of our example trips.
Of course, everything is completely adjustable to your wishes.
At the moment our tours to Haiti are suspended due to the security situation.
Let me know when Haiti opens up again for tourism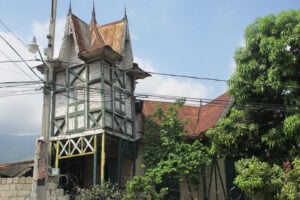 Highlights include:

– Port-au-Prince
– Jacmel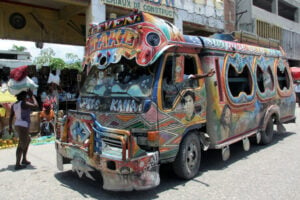 Highlights include:

– Port-au-Prince
– Jacmel
– Port Salut
– Cap Haitien / Milot
Tell us your wishes and we will help you out!
– Budget choice
– Length
– Specific interests
– For example:
– Port-au-Prince
– Jacmel
– Cap Haitien
– Île à Vache
– Adoption history
– Voodoo (vodou)
– Citadel, Sans Souci, Milot
– etc.