Individual trips to Turkmenistan
Turkmenistan is a large unknown country to many people. On any individual tour of Turkmenistan, we try to familiarise travellers as much as possible with this secretive land. The country has plenty to offer, from beautiful canyons to UNESCO sites and from the marble capital of Ashgabat to the impressive Gates of Hell. During the private trip you will be assisted by a reliable guide who will be happy to tell you all about this amazing country. We can also tailor the trip for you, depending on your budget, interests and time. Travel to Turkmenistan today!
You can choose between a tailor-made trip and one of our example trips.
Of course, everything is completely adjustable to your wishes.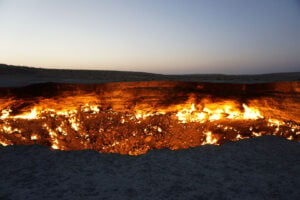 Highlights include:

– Ashgabat
– Gates of Hell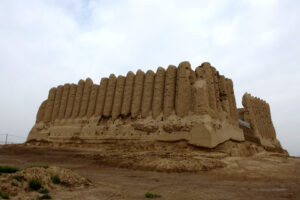 Highlights include:

– Ashgabat
– Gates of Hell
– Merv
– Koytendag
Tell us your wishes and we will help you out!
– Budget choice
– Length
– Specific interests
– For example:
– Tour with/without guide
– Self-drive Iran – Uzbekistan
– Ashgabat
– Darvaza / Gates of Hell
– Mary / Merv
– Yangykala Canyon
– Turkmenbashi
– Akhal-Teke horses
– etc.