Join us on one of our group tours to DR Congo for the very best way to see this fascinating Central African country. From exploring the steamy jungles of Virunga National Park to meeting Pygmy tribes and exploring the vast reaches of the unknown, there is something for everyone on a trip to this unique African nation.
Our itinerary has been carefully crafted to make sure our group tours cover all the major attractions in DR Congo, from the aforementioned Virunga to the vibrant, colorful capital city of Kinshasa. Both before the trip and during, you'll be taken care of by our guides, who will always be on hand to answer any queries and provide assistance with visa application questions, travel advice and any other issues you may have. Book today for the best way to see DR Congo!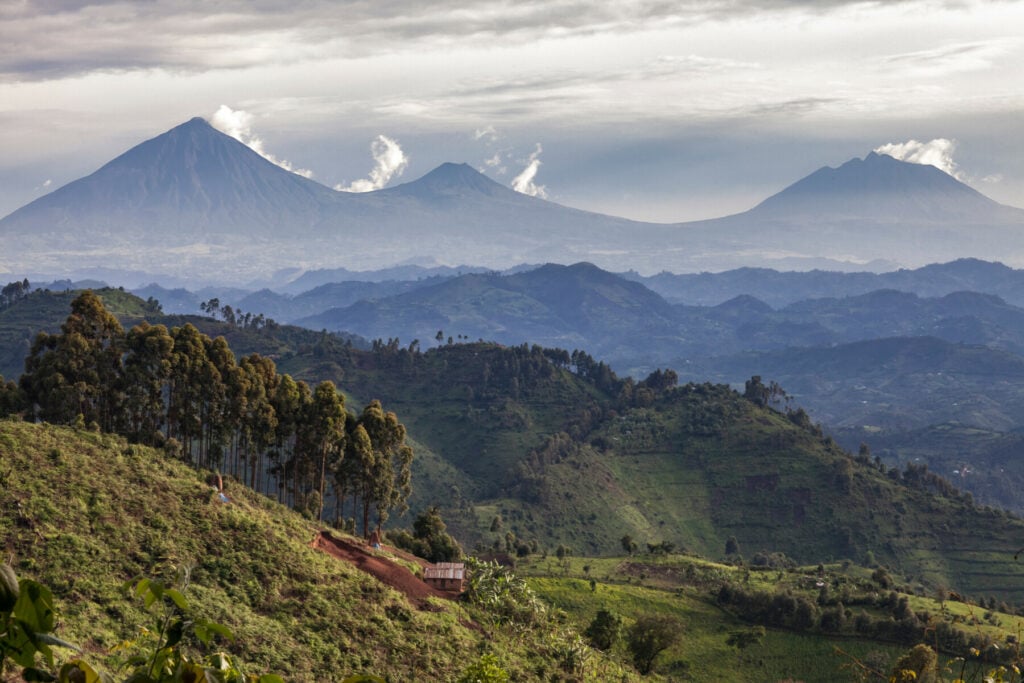 The Democratic Republic of the Congo (or, simply, DR Congo) – formerly known as Zaire – may not be the first place to spring to mind when you think of tourist destinations, but this beautiful Central African nation has really come into its own in recent years and offers fascinating vistas and gorgeous locations along the rushing Congo River and the eponymous Congo Rainforest – the second-largest in the world after the Amazon. The country's national parks are the stuff of legend – 5 of them are UNESCO World Heritage Sites – and to the east lie the African Great Lakes, natural wonders in of themselves.
Already know what you are looking for?