10 days tour – Luanda & Southern Tribes 
Dive into the deep south of Angola. Here you really go back to basics and time seems to have stood still. The south of Angola is mainly known for the many local tribes that still live here. Many of them still dress traditionally and live according to ancient customs. Few tourists come here and often they are very curious when they meet people from far away. The cities in this region are also unique, especially the coastal city of Namibe, which is full of art deco buildings from bygone times.
InStock
Trip
1-2 people:
EUR
€
4900
4900
Trip
3-4 people:
EUR
€
4480
4480
Trip
5-8 people:
EUR
€
4000
4000
Trip
9 or moere people:
EUR
€
3500
3500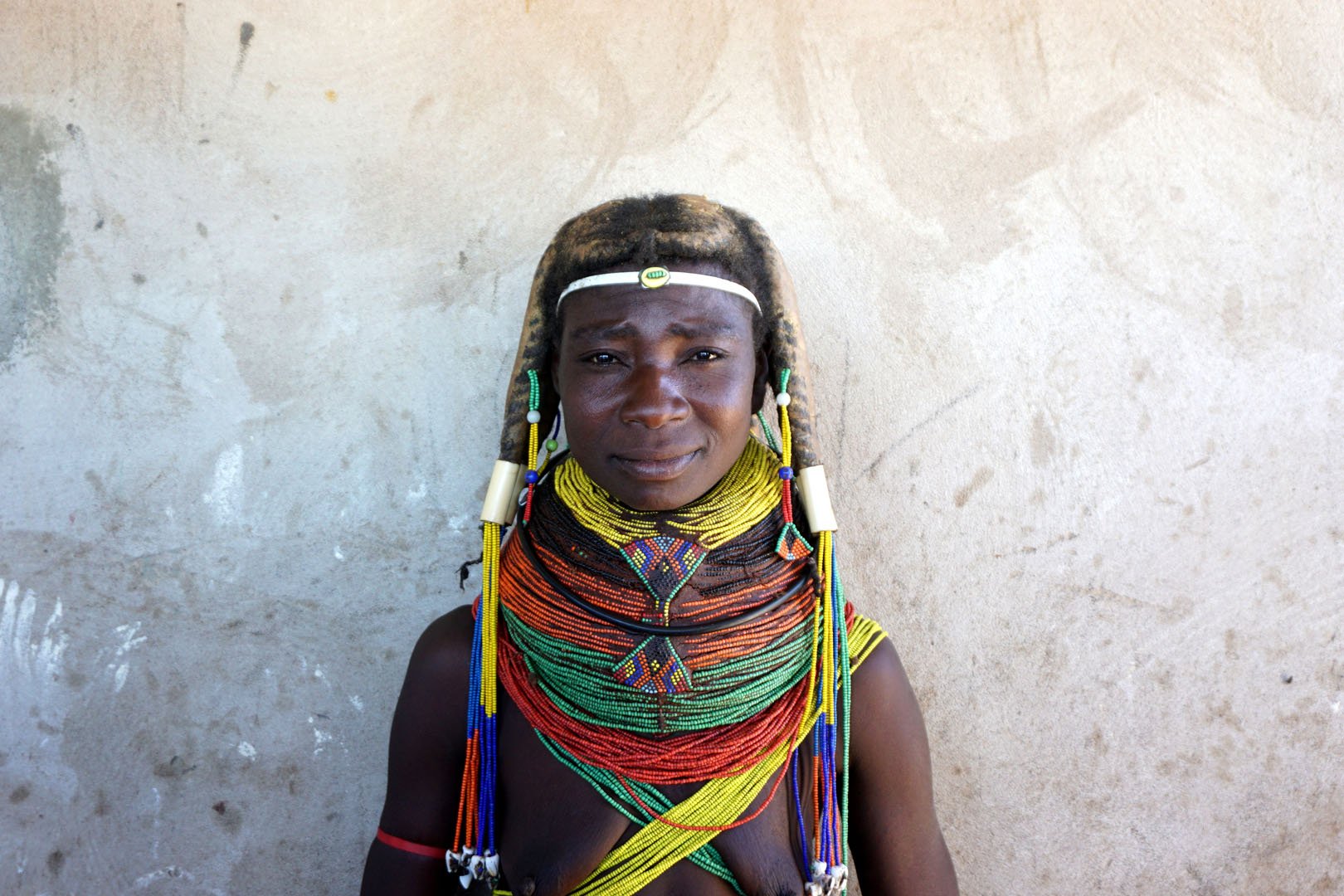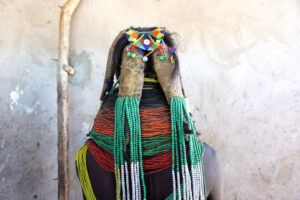 General info
Days
10 days / 9 nights
Best travel time
Whole year
Destinations
Luanda, Namibe, Lubango, Cunene, Huila
Including
Accommodation
Transportation on the ground
Local guide
Breakfast
Entry fees
Excluding
International flights
Insurance
Visa
Lunch & Dinner
Tips for the guide
Personal expenses
This offer is covered by the STO Garant guarantee. You can find the conditions for this guarantee scheme on STO Garant's website.
Itinerary
Day 1 – Luanda
Arrival in Luanda, airport pick-up by your guide.
Highlight: Fortaleza de São Miguel (army museum), including the famous North Korean-style propaganda drawings at the entrance.
Iron Palace, a famous and mysterious building about which many stories are told. Rumour has it that it was designed by Gustav Eiffel.
Igreja de Nossa Senhora da Nazaré, an old colonial church built on 4 de Fevereiro Avenue.
Mausoleum of the former President Dr António Agostinho Neto
1 May Square, one of the most important squares in Luanda.
Overnight stay in Luanda.
Day 2 – Luanda – Namibe
Free morning, until departure to the airport.
Flight to Namibe.
Highlight: Explore the art deco centre of Namibe. Here you will find many beautiful buildings from times gone by.
Overnight stay in Namibe.
Day 3 – Namibe – Tchitundo Hulo – Virei
By 4×4 we drive to Tchitundo Hulo, here you can find old rock paintings.
See the famous welwitschia plant. This plant is mainly found in the desert.
Highlight: Visit the village of Virei where the Mucubal tribe lives.
Walk over to the local market.
Overnight stay in a tent near the Mucubal.
Day 4 – Virei – Tombwa
We continue by 4×4 in the direction of the Tombwa region, on the coast.
Pink sand dunes.
Arco Oase.
Red Canyon.
Overnight stay in a tent.
Day 5 – Tombwa – Namibe
Visit to the desert ship Vanessa.
Walk through the coastal town of Tombwa.
Highlight: Visit to the fishing village of Rocha, where we learn more about the lives of the fishermen in this region.
Overnight stay in Namibe.
Day 6 – Namibe – Lubango
Ride to Lubango.
On the way we see a famous zebra print on a stone.
We stop at the Serra da Leba Pass. One of the most famous places in the country.
Visit to the famous Christo Rei statue in Lubango
Drive to Tundavala Gap, a special viewpoint on the edge of the Serra da Leba slope.
Overnight stay in Lubango.
Day 7 – Lubango – Cunene
We are heading south, towards the province of Cunene.
Highlight: In this region we are trying to find different tribes, such as the Muhimba, Macahone, Vatwa and Mundimba.
Overnight stay in a house of the Himba tribe.
Day 8 – Cunene – Chibia – Lubango
Drive to Chibia.
Highlight: Visit the local market and some villages, here you can meet many regional tribes, including the most famous one: Mumhila.
Overnight stay in Chibia.
Day 9 – Chibia – Lubango
Visit to the Huíla Waterfall.
See one of the oldest churches in the region.
Local Museum.
Drive to the airport for the flight to Luanda.
Overnight stay in Luanda.
Day 10 – Luanda