A brief sketch of a trip through Syria
Sitting on the east coast of the Mediterranean Sea and home to some of the world's oldest continuously inhabited settlements, Syria is a fascinating nation that sits at the crossroads of Europe, Asia Minor and the Middle East. Boasting some of the best preserved ancient ruins in the world in addition to some overwhelmingly beautiful natural scenery, there is no end of sites for the intrepid traveller to visit here. Let's take a look at the top 6 highlights of Syria.
The historic city centre is also one of the oldest continuously inhabited settlements in the world, and Damascus Old Town wears its history proudly on its sleeve. There are countless archaeological sites to explore here, and Hellenistic, Byzantine, Islamic, and Roman influences can be found dotted throughout its covered souks (covered markets) and steaming-hot hammans (traditional bathhouses).
The Citadel of Damascus, a medieval fortress with soaring towers and crenellated curtain walls, is chief amongst the Old Town's attractions. Visitors should also take a stroll along the 1500m Straight Street, an ancient Roman road that still cleaves to its original route. Those interested in the city's Christian and Muslim legacies should pay a visit to Bab Tuma and the Umayyad Mosque, respectively.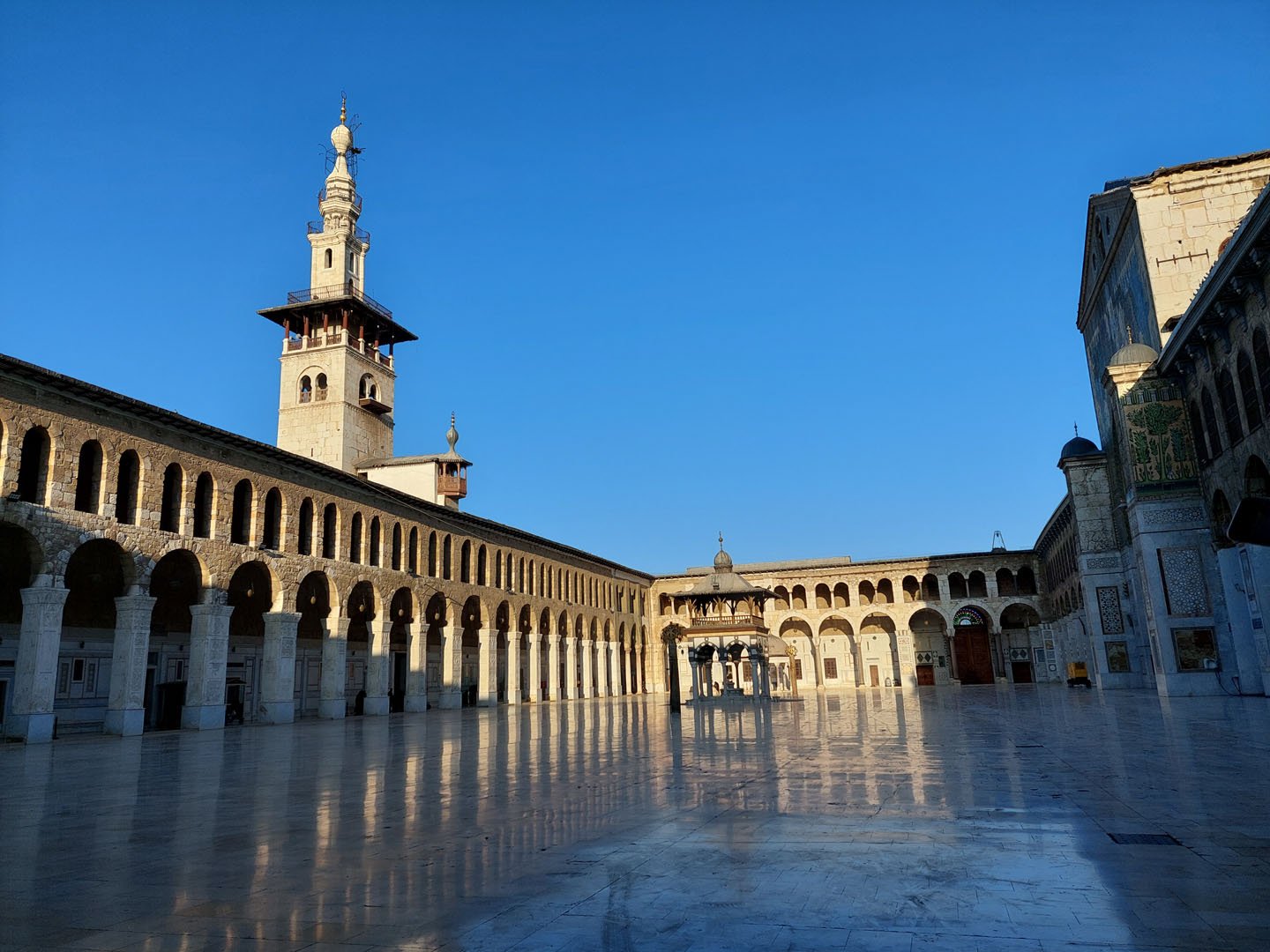 Similarly to Damascus, Aleppo is one of the world's oldest continuously inhabited settlements, having been home to inhabitants since the sixth millennium BCE. Aleppo is noted for being the westernmost terminus of the historic Silk Road, an ancient trading route starting in Beijing, and was named the "Islamic Culture Capital" of 2006.
Alongside innumerable hammans, Aleppo is home to Al-Madina Souk, which at 8.1 miles long is the largest in the world. The city also boasts no small number of mosques and churches, and outside its walls explorers will find the renowned Dead Cities – a group of abandoned historical sites and villages.
One of the most stunning extant medieval castles to be found in the world, the Krak des Chevaliers is a UNESCO World Heritage Site and is a must-see for any visitor to Syria. Originally a stronghold of the Knights Hospitaller, the castle was besieged for 36 days until a forged letter from the order's Grand Master tricked the Knights into surrender.
Security was paramount for crusaders in the Middle East, and this is reflected in the castle's design, described by Lawrence of Arabia as "the best preserved and most wholly admirable castle in the world." Despite this focus on military matters, a few (admittedly poorly preserved) Catholic frescoes can be found on the castle's walls.
4. Bosra
Yet another of Syria's myriad UNESCO World Heritage Sites, the town of Bosra was a prosperous provincial hub during the country's Roman era, and is presently a site of several wondrous archaeological sites. 
One of the most impressive of these sites is Bosra' well-preserved Roman Theater. The town also boasts a number of Christian churches, as well Al-Omari Mosque – as one of the oldest surviving mosques in Islamic history.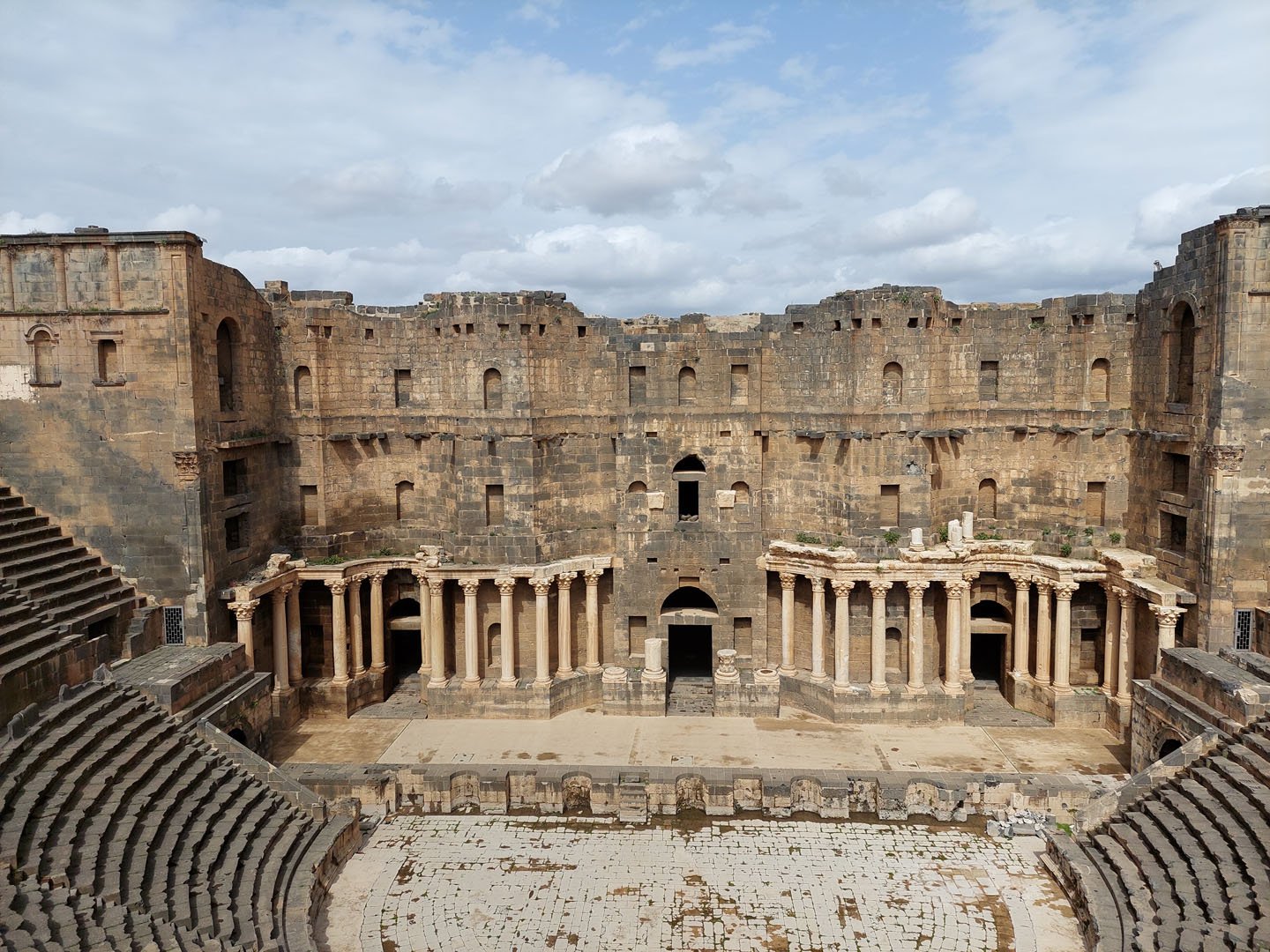 5. Syrian cuisine
Middle Eastern cuisine is generally pretty phenomenal, and Syria is no exception. Visitors can expect to have their palates dazzled by such dishes as baba ghanoush (mashed eggplant), falafel (the ubiquitous Middle-Eastern fried chickpea balls), halloumi cheese (no introduction needed), muhammarah (hot pepper dip) and shish kebabs. Desserts/sweets are also very popular, with rice puddings, cotton candy and sweet pastries all common.
6. Syrian hospitality
The hospitality of the people of Syria is legendary, sometimes to a point that might strike outsiders as suspiciously so. You might find vendors offering you into their home for coffee, complete strangers going out of their way to escort you to a landmark or bus stop, or some merchants simply giving away their produce to you in order to impress you with its quality.
A good many tourists are very guarded when travelling, and generally it is right to be so; however, in Syria, there really is such a thing as the kindness of strangers. If someone invites you to share a meal or to visit their home, it might be worth genuinely considering it!
And that's about it – we're sure you'll agree that these are 6 extremely compelling reasons to visit this enthralling Middle Eastern country, and there are, of course, many more!
Do you want to discover Syria? Take a look at our independent tours or group tours to Syria. Do you need more information? Get in touch with us now.