Northern Pakistan is renowned for its breathtaking landscapes, majestic mountains, and picturesque valleys. But it also offers some thrilling experiences for adventure seekers, such as crossing the famous wire bridges of the region. In this blog post, we will guide you through the exhilarating experience crossing the Hussaini Hanging Bridge and Passu Suspension Bridge, two of the most iconic rope bridges in northern Pakistan. We visit both on the Karakoram Highway Tour every September.
Hussaini Hanging Bridge: A Heart-Stopping Crossing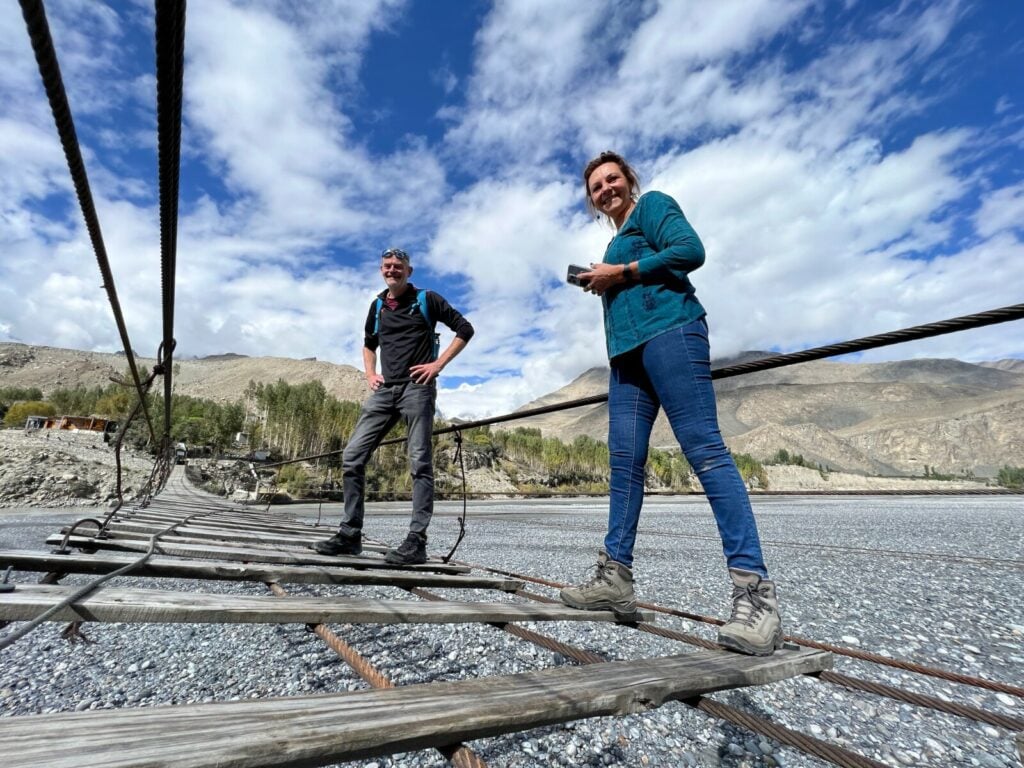 The Hussaini Hanging Bridge, located in Upper Hunza Valley, is often considered one of the world's most dangerous bridges. Suspended approximately 50 meters above the roaring Hunza River, this 136-meter-long rope bridge is a true test of courage. With its uneven wooden planks and swaying cables, the Hussaini Hanging Bridge challenges your nerves and balance.
Originally built to connect remote villages and provide locals access to resources, the bridge now attracts daring tourists seeking adventure. As you brave the crossing, take a moment to admire the awe-inspiring views of snow-capped peaks and the turquoise waters of the Hunza River. The sense of accomplishment upon reaching the other side is unmatched before realising you need to return the same way.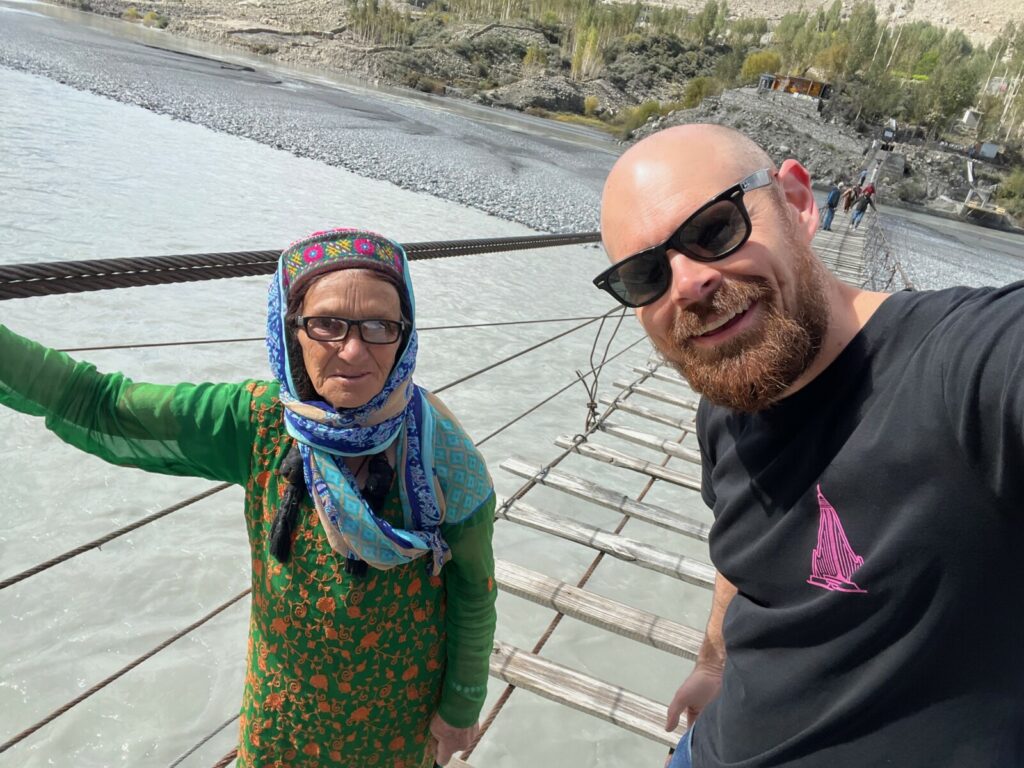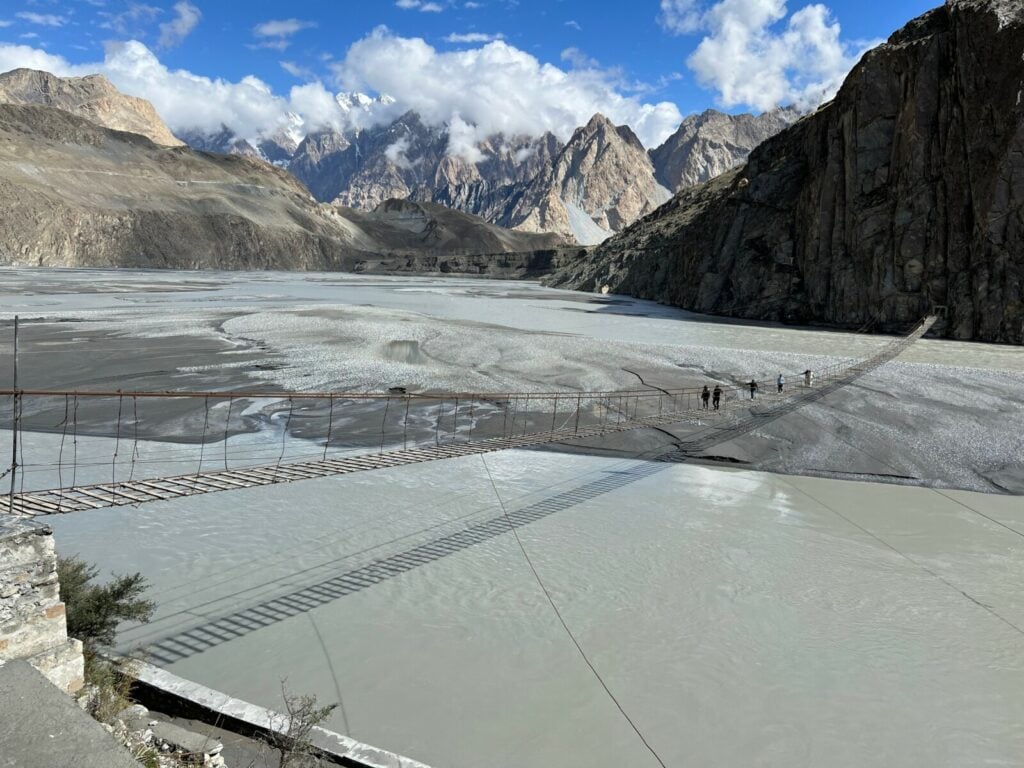 Passu Suspension Bridge: A Walk Above the Rushing Waters for Pakistanis and Visitors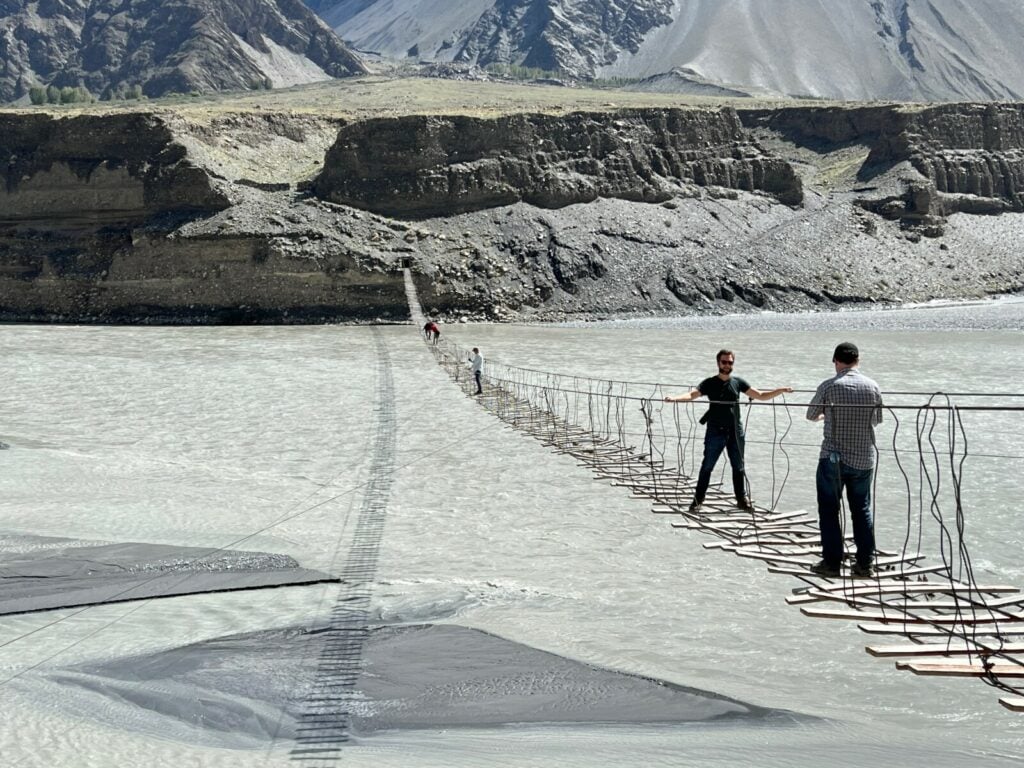 Another adrenaline-pumping rope bridge is the Passu Suspension Bridge, situated near Passu Glacier in Gojal Valley. At 94m long and suspended 25m above the Hunza River, this bridge offers a slightly more stable crossing than the Hussaini Hanging Bridge, but still delivers an exciting experience.
The Passu Suspension Bridge was also built to connect isolated communities and facilitate access to essential resources. As you cross the bridge, take in the breathtaking views of the Passu Cones and surrounding glaciers. The swaying motion and sound of the rushing river below create a truly unforgettable experience.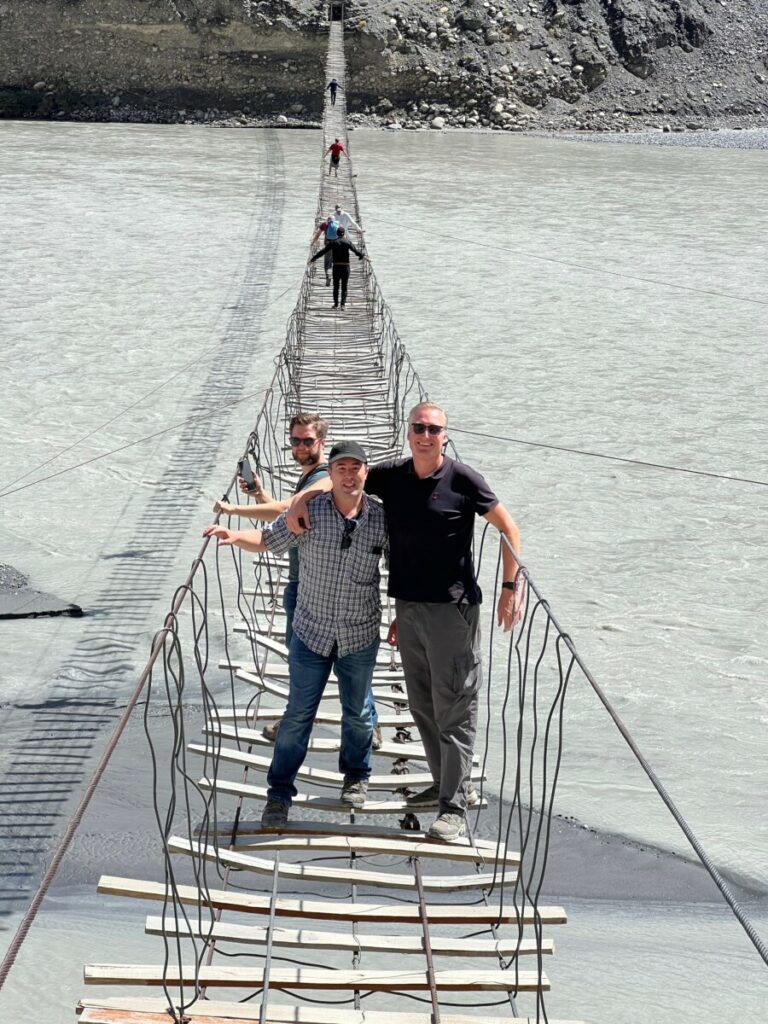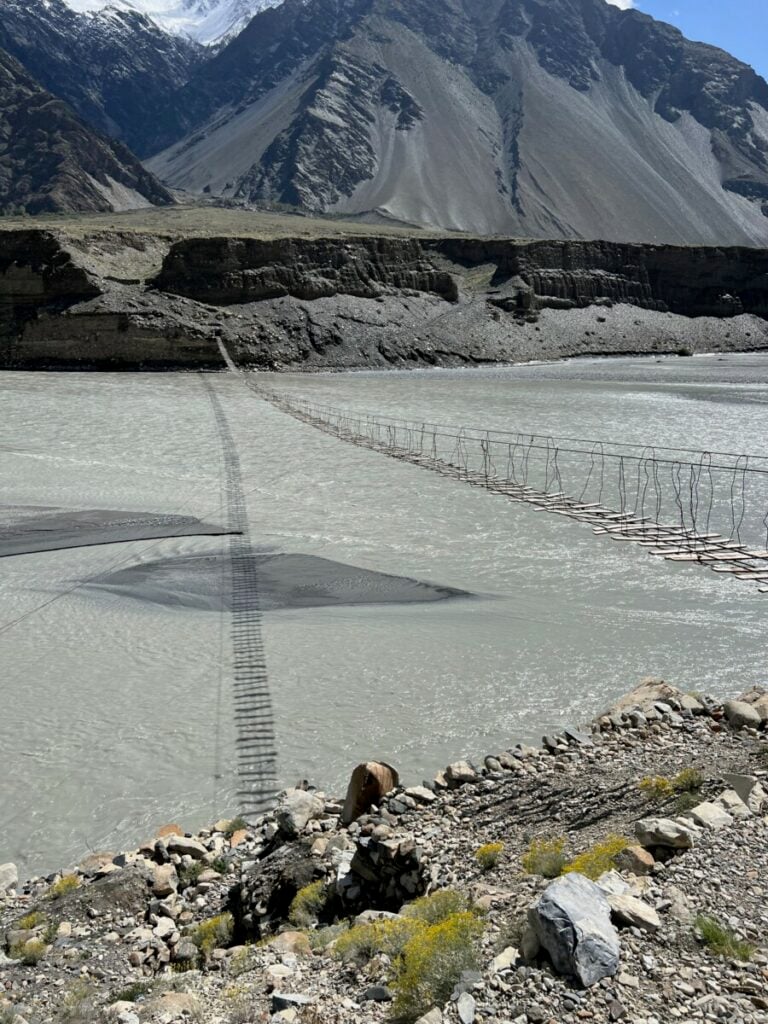 Your Turn Next
Crossing the bridges in Pakistan is a thrilling adventure that offers a unique way to immerse yourself in the region's stunning landscapes. These rope bridges provide not only a test of courage but also a chance to appreciate the area's natural beauty from a unique vantage point.
So lace up your hiking boots and embark on a journey across the iconic rope bridges of northern Pakistan on the next Karakoram Highway Tour or personalise your own private tour.