Do you have any plans to visit Lebanon this year? We still organize group tours in this September and December to this small yet beautiful country, in addition, we will run Lebanon day tours very soon, in order to better suit your needs after you finish your Syria tour, or when you simply want to choose a more flexible day tours.
Standing along the Mediterranean coast, Beirut, the capital of Lebanon, beckons with a rich history, vibrant culture, and an exquisite fusion of old-world charm and modern allure. From captivating archaeological wonders to bustling markets, thriving art scenes, and delectable culinary treasures, Beirut guarantees an enthralling experience for all explorers. In this guide, we will navigate you through essential attractions and present three diverse city-walk itineraries, ensuring you maximize your time in this captivating city.
Historical Treasures and Contemporary Marvels
Beirut's history spans millennia, its architecture echoing the myriad civilizations that have molded it. Embark on your exploration with a visit to the National Museum of Beirut, housing awe-inspiring ancient artifacts chronicling Lebanon's history. Nearby, the Roman Baths and Roman Columns stand as living testaments to the city's Roman legacy.
In the following paragragh, we'd like to share with you some classic city-walk routes in Beirut based on various themes.
City Walk Itinerary 1: Discovering the History of Lebanon
You can begin at Martyrs' Square, a central landmark commemorating Lebanon's fight for independence. Admire the towering Mohammad Al-Amin Mosque and the nearby Saint George Greek Orthodox Cathedral.
After that, wander along Rue Maarad and Rue Gouraud, unveiling charming cafés, boutiques, and art galleries. Please don't overlook Sursock Museum, a 19th-century mansion transformed into a hub for contemporary art.
Having had a nice meal, you might proceed to the American University of Beirut (AUB) campus, famed for its verdant landscapes and breathtaking Mediterranean vistas. Delve into Lebanon's ancient past at the university's Archaeological Museum.
You finish your walking at Pigeon Rocks in Raouche, nature's masterpiece of two towering rock formations emerging from the sea. Bask in the sunset's glow and soak up the vibrant ambiance of this favored gathering spot.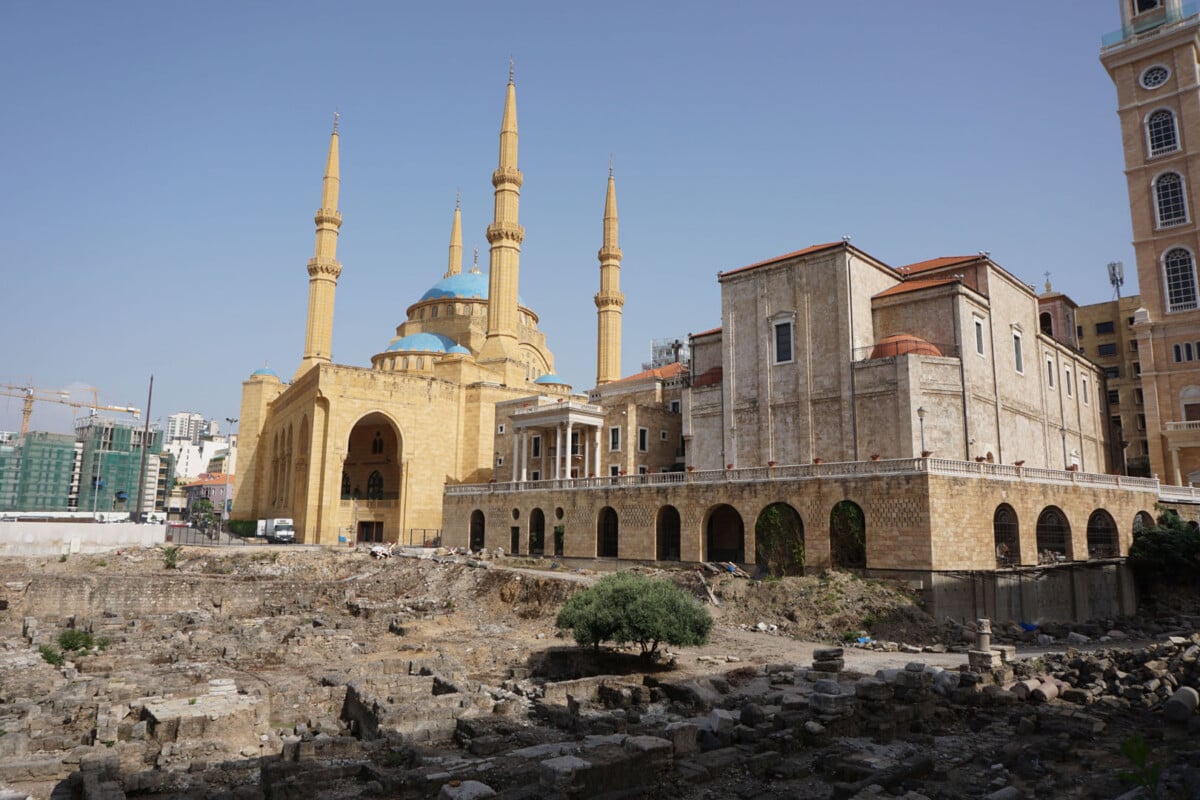 City-Walk Itinerary 2: Immersing Yourself in the Lebanese Cuisine
Lebanese cuisine gains global acclaim, and Beirut spoils visitors with a lot of dining options catering to diverse tastes. Now let's indulge in a gastronomic city-walk itinerary, guiding you through Beirut's culinary panorama.
You can initiate your journey in Gemmayzeh, a chic neighborhood renowned for its lively nightlife and eclectic eateries. Savor traditional mezze delights at a local eatery. And then proceed to Bourj Hammoud, a multicultural enclave celebrated for its Armenian-Lebanese community. Relish authentic Armenian fare and freshly baked pastries.
Continue your journey through Mar Mikhael, another creative enclave, and relish Lebanese street food from one of the local vendors.
Last but not the least, culminate your culinary escapade at Zaitunay Bay, an upscale waterfront district showcasing a medley of international and Lebanese dining options. Savor a leisurely dinner while gazing upon the marina's beauty.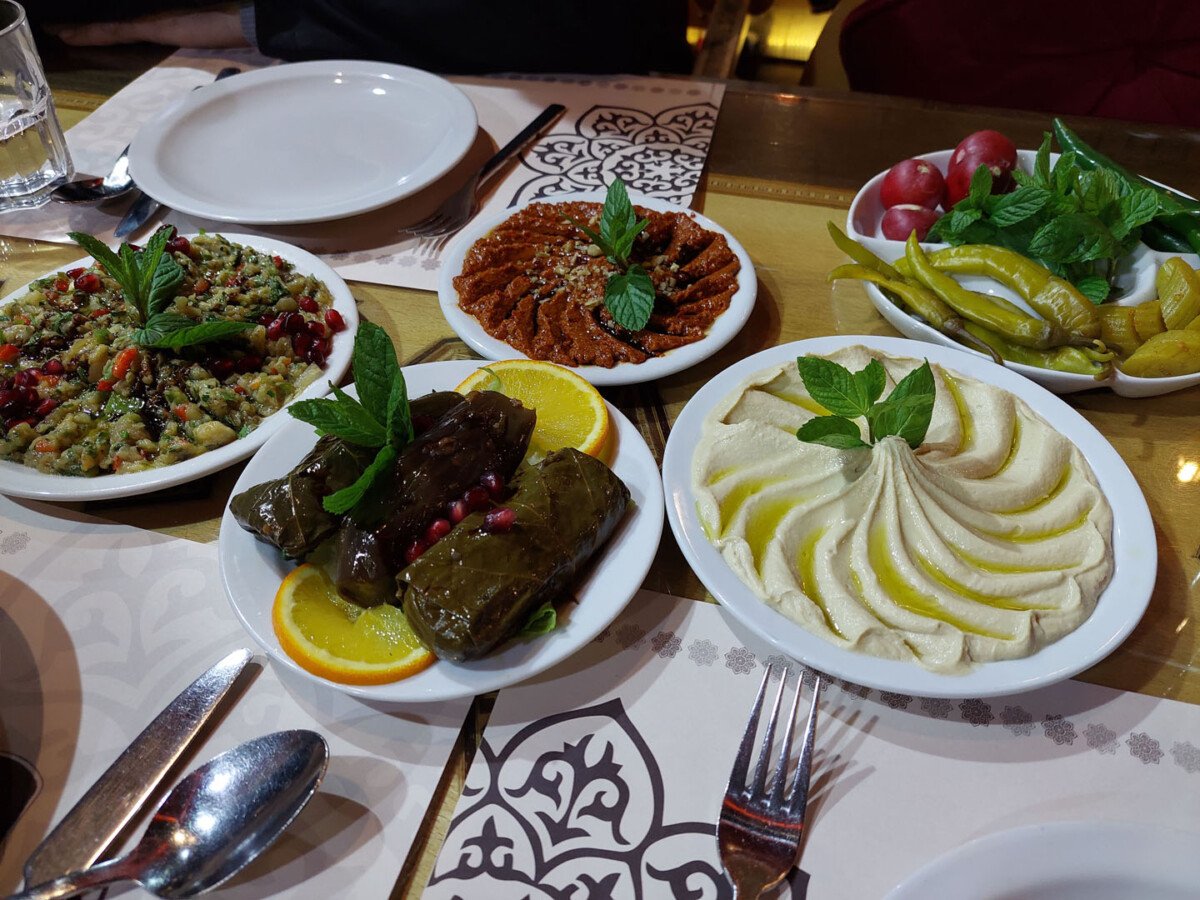 City-Walk Itinerary 3: Embracing the Lebanese Coast
Beirut's seaside setting gifts it with breathtaking beaches and serene waterfronts. Seek refuge from urban commotion with a city-walk itinerary celebrating the city's natural allure.
We recommend you to embark at Ramlet el Baida, Beirut's solitary public beach. Unwind by the shore, partake in leisurely strolls, or engage in water-bound activities. Continue to the Corniche, a picturesque promenade ideal for jogging, cycling, or simply relishing the coastal breeze.
Your next stop will be the Beirut Marina, where luxury yachts grace the waters, and stylish waterfront dining options abound.
End your walking at Sanayeh Park, a serene oasis within the urban landscape. Recline amidst lush greenery or savor a picnic, culminating your coastal sanctuary.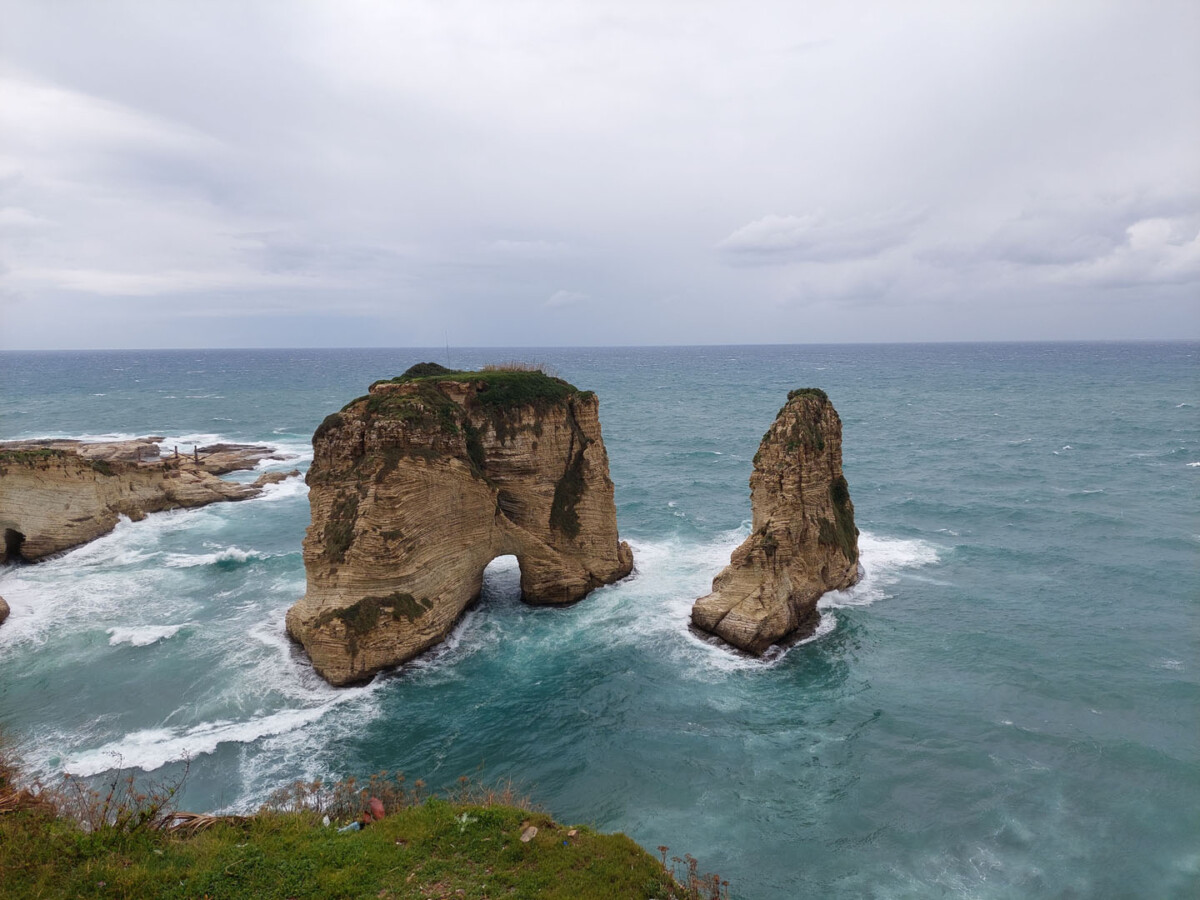 Conclusion
Beirut's captivating amalgamation of history, culture, and modernity assures an unparalleled experience for every voyager. Whether your affinity lies with historical enclaves, gastronomic realms, or tranquil shores, Beirut accommodates diverse preferences. By following the recommended city-walk itineraries, you'll cultivate a profound understanding of Beirut's dynamic allure and the narratives it holds within its streets. Ready your walking shoes and embark on an immersive journey through Beirut's vibrant tapestry.
If you feel interested in our groups tours of Lebanon this year, just feel free to contact us. For more information, you can check on our website. We cannot wait to see you in Septemebr and December! And for the upcoming Lebanon day tours, you can also join us if you want your trip to be more flexible.