Welcome to our ultimate guide to the magical hike from Fairy Meadows to Nanga Parbat Base Camp. This unforgettable adventure will take you through some of the most breathtaking landscapes in Pakistan, promising memories that will last a lifetime. In this post, we'll cover everything you need to know, from essential tips and highlights to the best times to visit. The hike is part of our Karakoram Highway Tour.
The Enchanting Fairy Meadows to Nanga Parbat Base Camp Hike
Hiking from Fairy Meadows to Nanga Parbat Base Camp is a moderately challenging trek. But don't worry, you can do the trek by horse. The journey begins at the enchanting Fairy Meadows, located at an elevation of 3,300 meters (10,800 feet), and culminates at the base camp of Nanga Parbat, the ninth highest mountain in the world.
Pristine meadows carpeted with wildflowers and surrounded by towering pines
Unparalleled views of Nanga Parbat's massive, Instagram worthy snow-capped peaks
Rare glimpses of wildlife, including Himalayan brown bears and golden eagles
Exploring traditional villages and immersing yourself in local culture
The ideal time to hike from Fairy Meadows to Nanga Parbat Base Camp is from June to September, when the weather is relatively stable and the trails are clear of snow. We visit every year in September on the Karakoram Highway Tour.
The starting point of the hike, Fairy Meadows, is accessible from Gilgit via a combination of driving and hiking. First, drive to Raikot Bridge, then take a local jeep to the village of Tato. From Tato, it's a three-to-four hour hike to Fairy Meadows.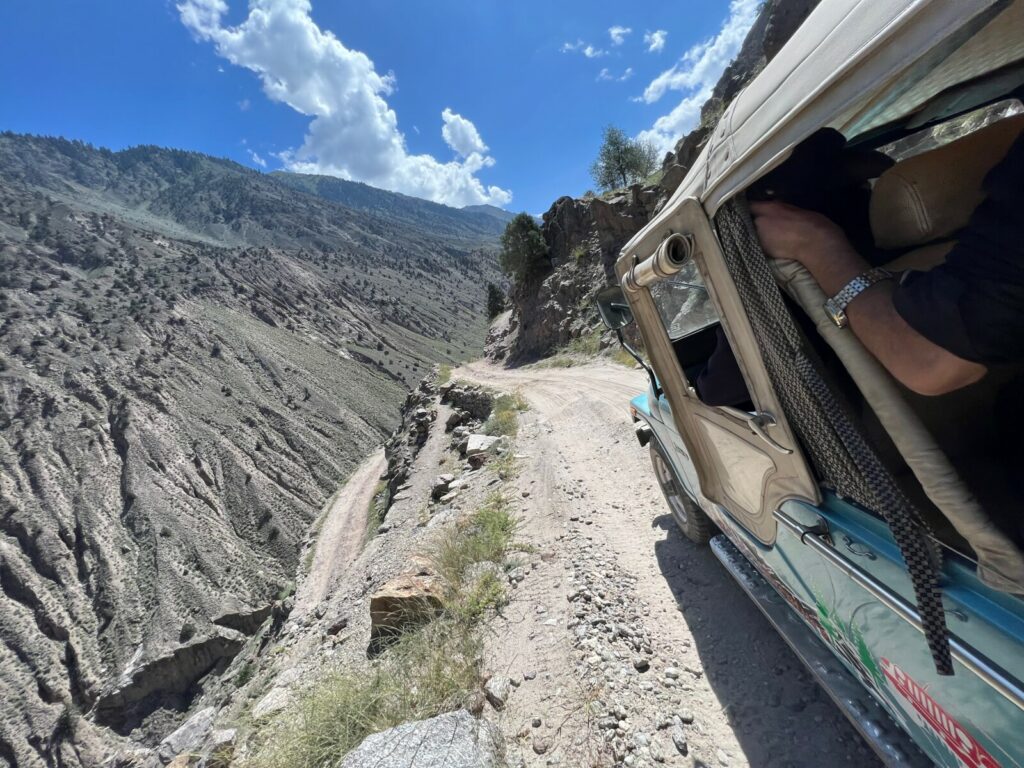 Essential Tips for a Successful Hike
Acclimatise: Spend a night at Fairy Meadows prior giving your body time to adapt to the high altitude.
Start early: grab an early locally cooked breakfast and hit the trial by 8am.
Bring a local guide: A knowledgeable guide can greatly enhance your experience.
Pack appropriately: Bring layers of warm clothing, sturdy boots, and a waterproof jacket. Don't forget essentials like sunscreen, sunglasses, and a hat.
Stay hydrated: Drink plenty of water throughout the hike to prevent altitude sickness.
Be respectful of local culture: Show respect for the traditions and beliefs of the communities you encounter during your trek.
What to Expect on the Hike
The hike from Fairy Meadows to Nanga Parbat Base Camp is a truly unforgettable experience. As you trek through lush meadows, dense forests, and across crystal-clear streams, the massive peaks of Nanga Parbat loom ever closer. At the base camp, you'll be rewarded with jaw-dropping views of the mountain's sheer cliffs and icy slopes, making for a truly awe-inspiring finale to your adventure.
A Taste of Local Culture: Visiting a Traditional Tea House
Make sure to pause and saver a truly authentic experience at a local tea house mid hike. These rustic establishments, run by warm and hospitable families, provide the perfect opportunity to rest your legs and savour the view. Breathe in the comforting aroma of freshly brewed traditional tea – a blend of black tea, milk, sugar, and aromatic spices like cardamom and cinnamon.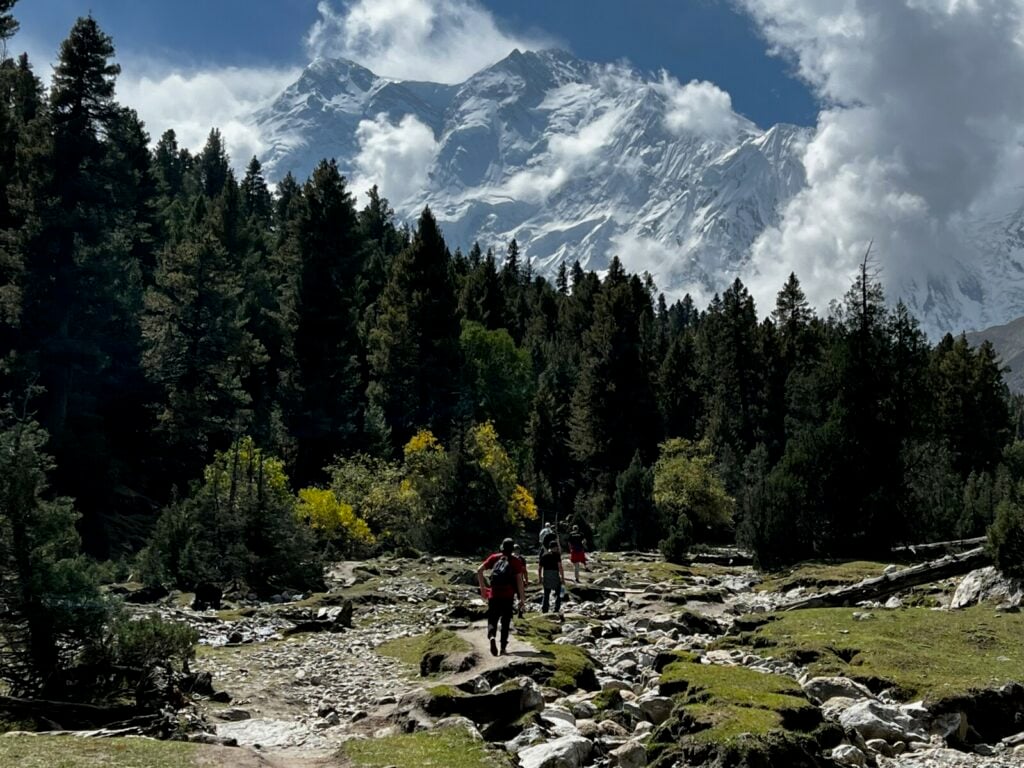 Hiking from Fairy Meadows to Nanga Parbat Base Camp is a once-in-a-lifetime experience, filled with stunning landscapes and unforgettable memories. By following our tips and advice, you'll be well-prepared to embark on this incredible adventure. So pack your bags, lace up your hiking boots, and prepare to be enchanted by the beauty of the Fairy Meadows and the majesty of Nanga Parbat on the next Karakoram Highway Tour.