Are you ready to embark on a journey to Al-Ula in Saudi Arabia, once considered one of the most mysterious countries? Don't feel any hesitation to join us on our Saudi Autumn Tour in October if you feel interested!
Nestled in the heart of the Arabian Peninsula, Al-Ula captures the timeless charm of Saudi Arabia. It offers a mesmerizing blend of natural wonders and cultural treasures amid ancient landscapes. Therefore, now let's start on a virtual journey as we unveil the hidden marvels and rich heritage of this captivating oasis.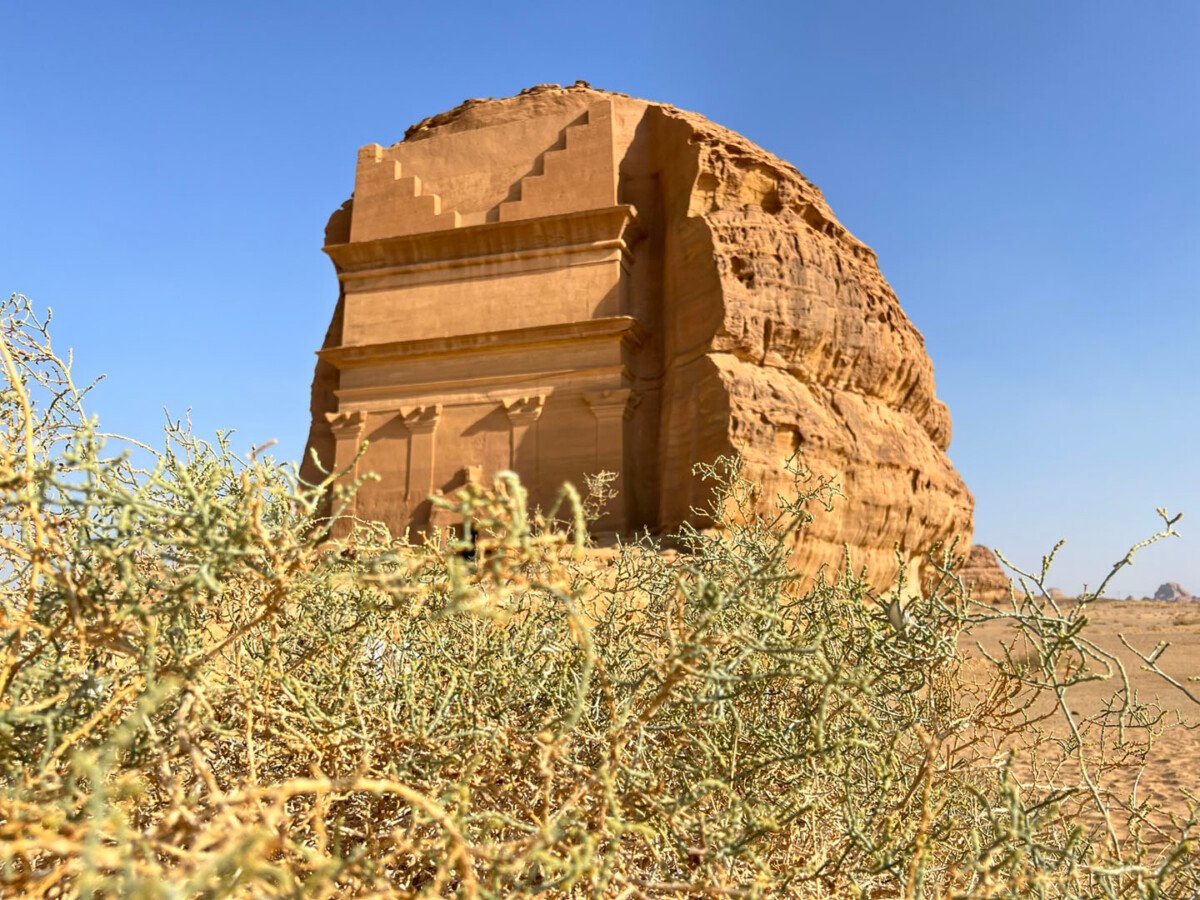 Unveiling Historical Significance
Al-Ula's storied past dates back thousands of years, with evidence of human presence from as early as 6,000 BC. Once a vital crossroads for trade routes connecting the Arabian Peninsula to Mesopotamia, Egypt, and beyond. This enchanting oasis witnessed the rise and fall of numerous civilizations.
Besides, its strategic location attracted ancient tribes, including the Nabataeans, whose legacy lives on in the spectacular rock-carved tombs and temples of Madain Salih, a UNESCO World Heritage Site akin to Petra in Jordan. Al-Ula, like an open-air museum, beckons visitors to delve into the region's intriguing history.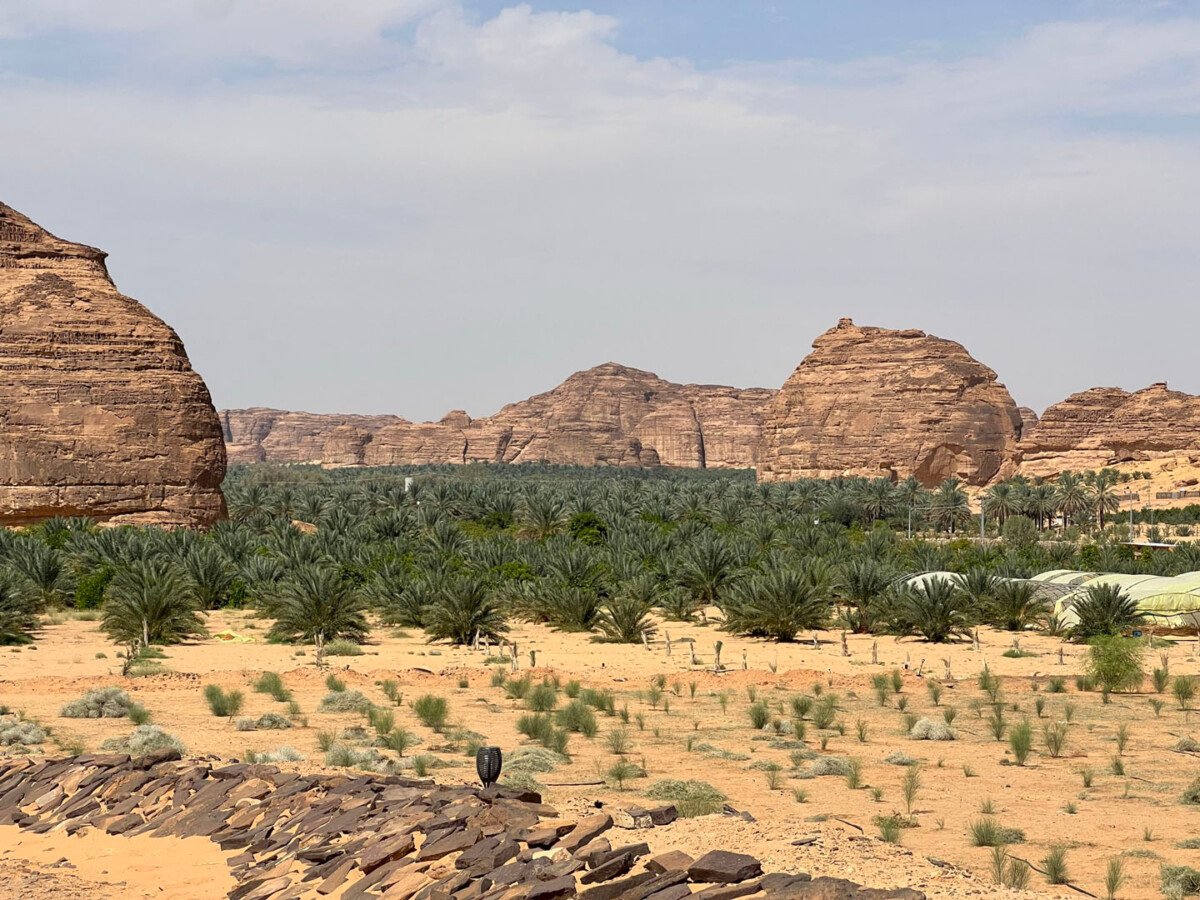 Embracing Spectacular Landscapes
The natural beauty of Al-Ula is equally captivating. For instance, it is blessed with ochre-colored sandstone cliffs. And this provides a dramatic backdrop for flourishing verdant oases and palm groves, a striking contrast to the arid surroundings. Embarking on thrilling desert safaris or serene camel rides allows visitors to embrace the spirit of the nomadic lifestyle within the vast desert expanse. The famous Elephant Rock, named for its resemblance to an elephant's shape, and the serene Al-Ula Valley are highlights that invite peaceful strolls and tranquil contemplation.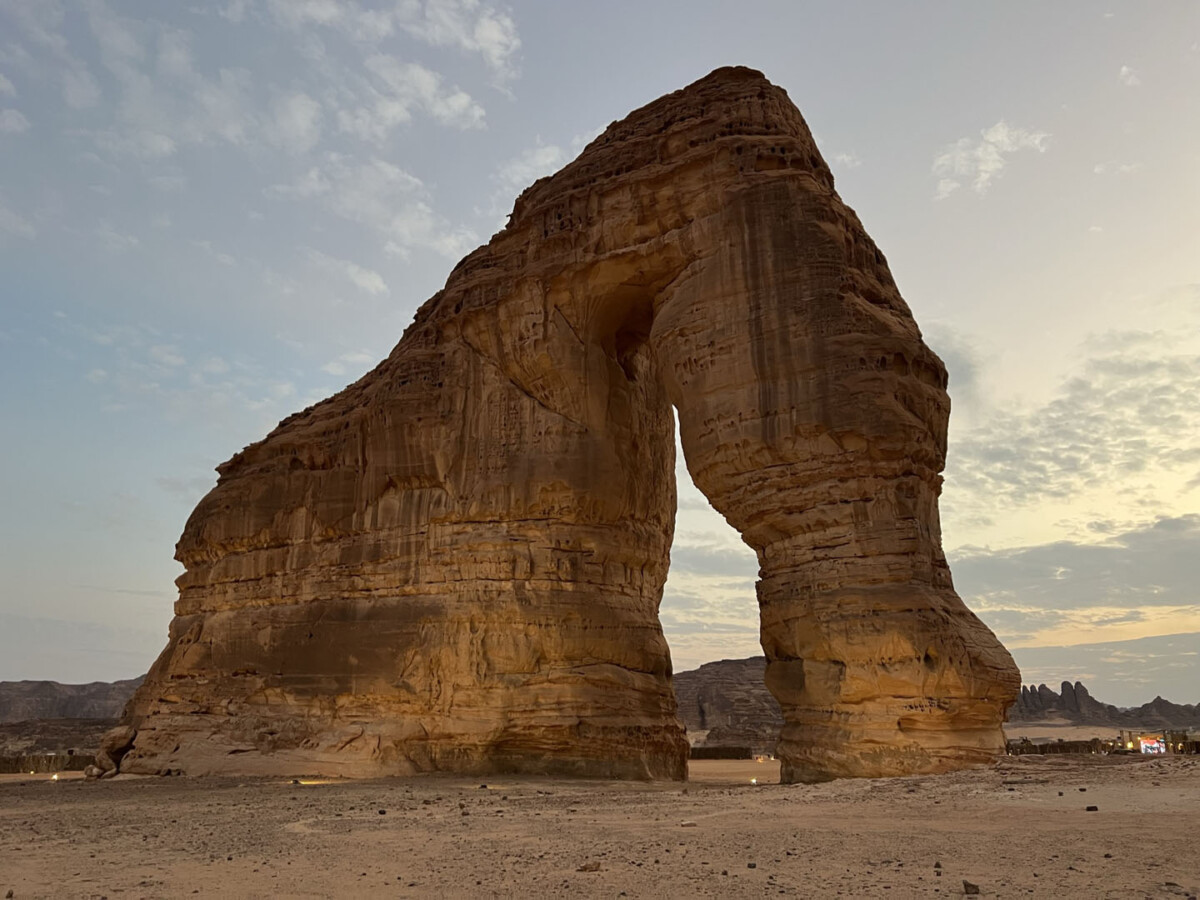 The Marvel of Maraya Concert Hall
At the forefront of modern architectural marvels, the Maraya Concert Hall stands as a testament to Al-Ula's commitment to progress and cultural appreciation. The name "Maraya," meaning "mirrors" in Arabic, alludes to the 10,000 square meters of mirrors. They cover the building's facade, reflecting the stunning desert landscape and creating an awe-inspiring sight. This world-class venue hosts various events, including concerts, conferences, and exhibitions, serving as a cultural hub seamlessly blending contemporary design with the timeless allure of Al-Ula.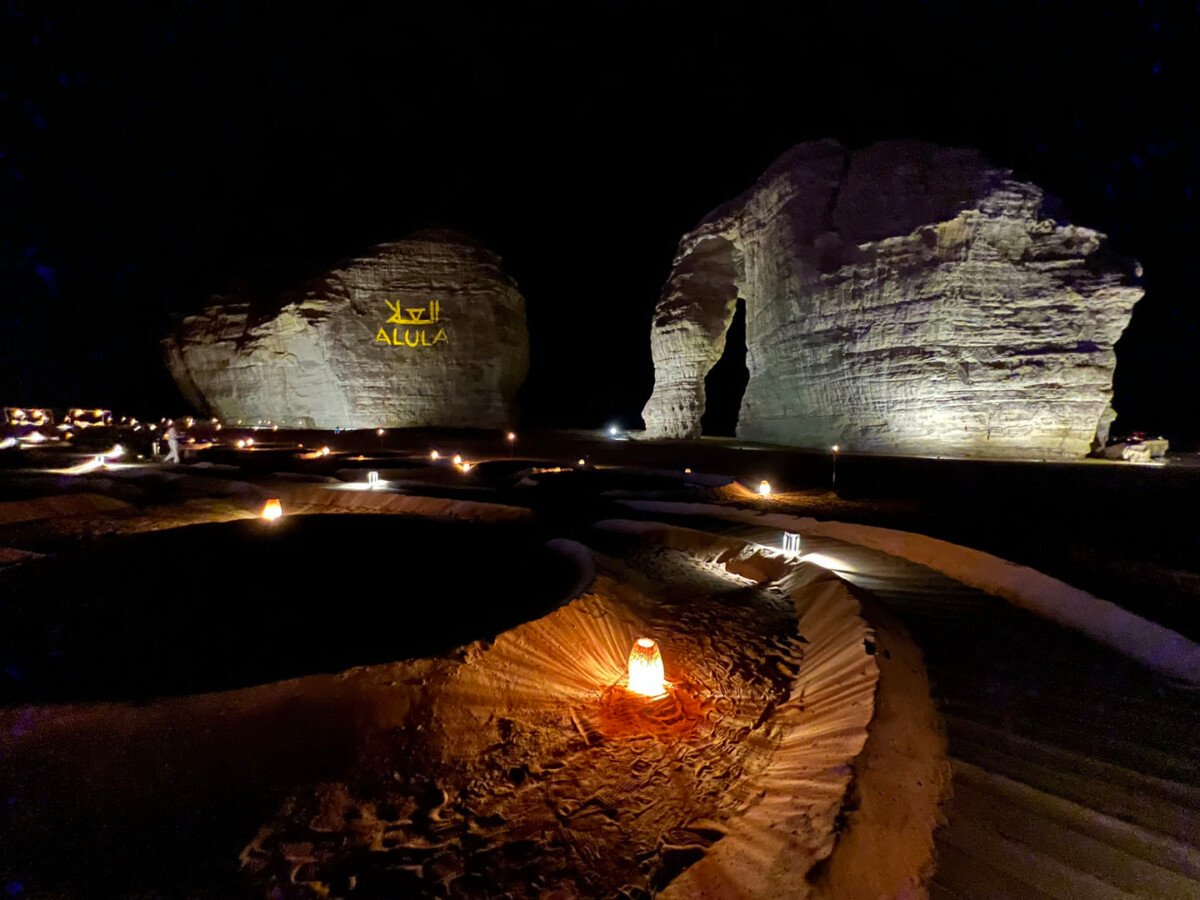 Unforgettable Winter at Tantora Festival
Among the most significant annual events in Al-Ula is the Winter at Tantora Festival, celebrated between November and March. This festival exudes the region's cultural heritage through an array of entertainment, art, and sports activities. Attendees can relish in enchanting traditional Arabian music, immerse themselves in captivating art installations, and indulge in delectable cuisine. The festival offers an unparalleled experience, showcasing Al-Ula's modern vision while preserving its historical and cultural roots.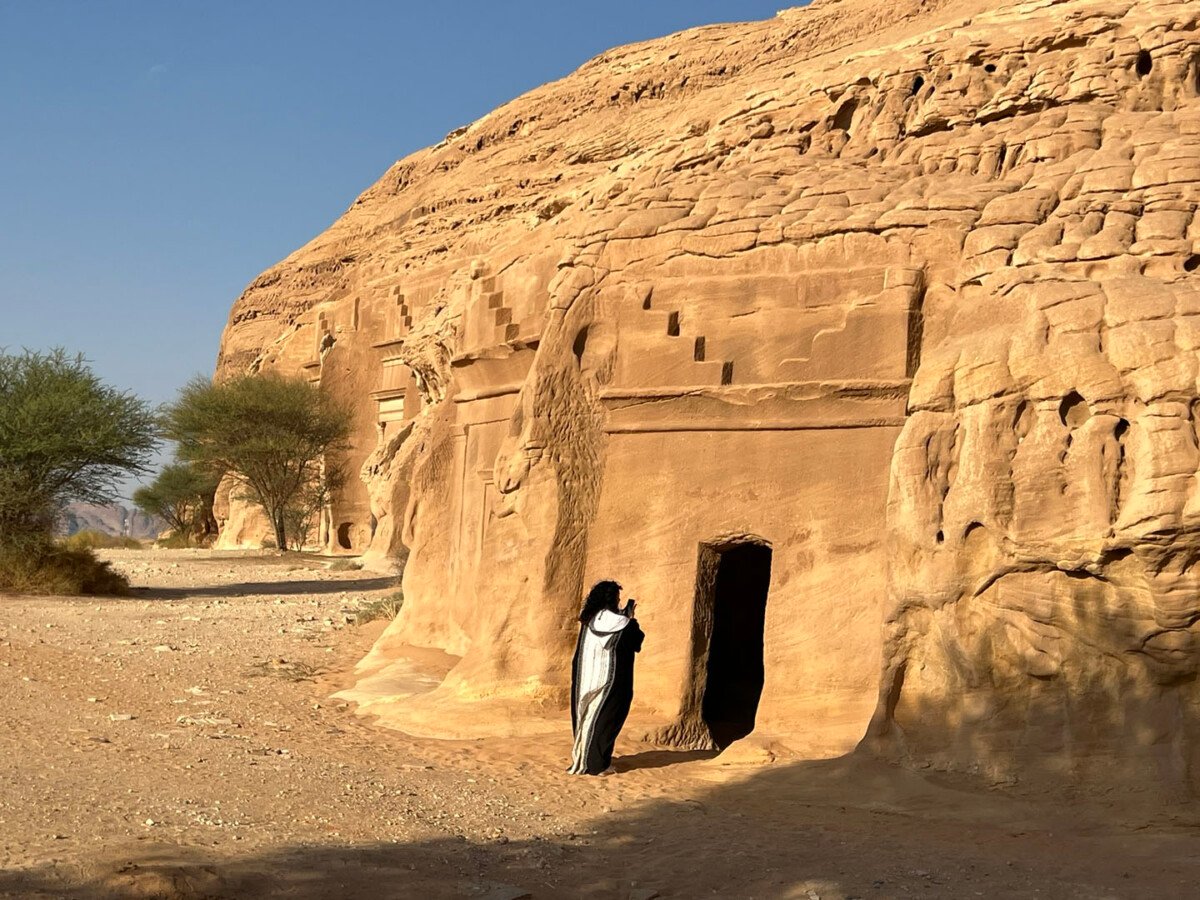 Conclusion
In conclusion, Al-Ula stands as a captivating destination that weaves together the threads of the past and the aspirations of the future. Its timeless history, breathtaking landscapes, and commitment to cultural appreciation make it a must-visit oasis in Saudi Arabia. Embarking on a journey to Al-Ula leaves visitors with lasting memories and a profound appreciation for the region's diverse heritage.
Still fascinated with this splendid oasis and wanting to see the long-misunderstood Saudi Arabia in your own eyes? In this case, don't feel any hesitation to join us on our Saudi Autumn Tour in October!