Discover colourful Yemen
Yemen Hadramaut Fall Tour
Join us to the Hadramaut province of Yemen. This part of Yemen has been relatively safe from the Civil War that's been taking place in the rest of Yemen. In the 70s and 80s, this part of the country used to be the republic of South Yemen. Famous for its mud houses and the incredible valleys, the Hadramaut province gives a unique glimpse in everyday life in troubled Yemen.
LimitedAvailability
Trip
Hadramaut:
EUR
€
3395
3395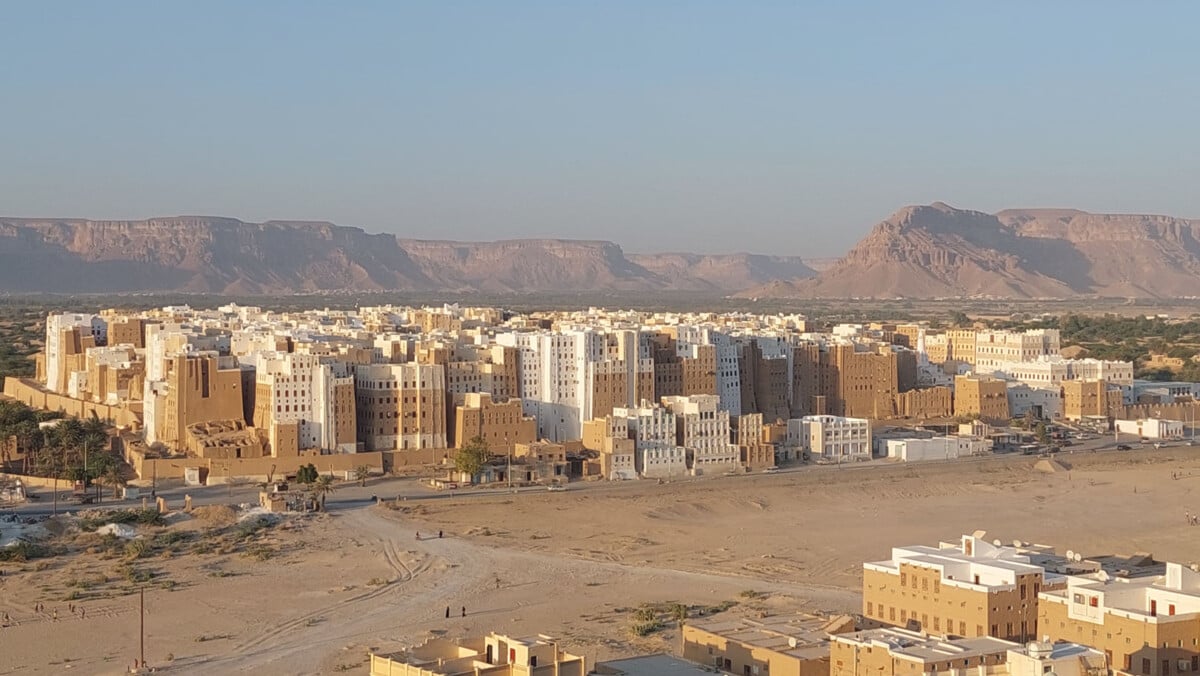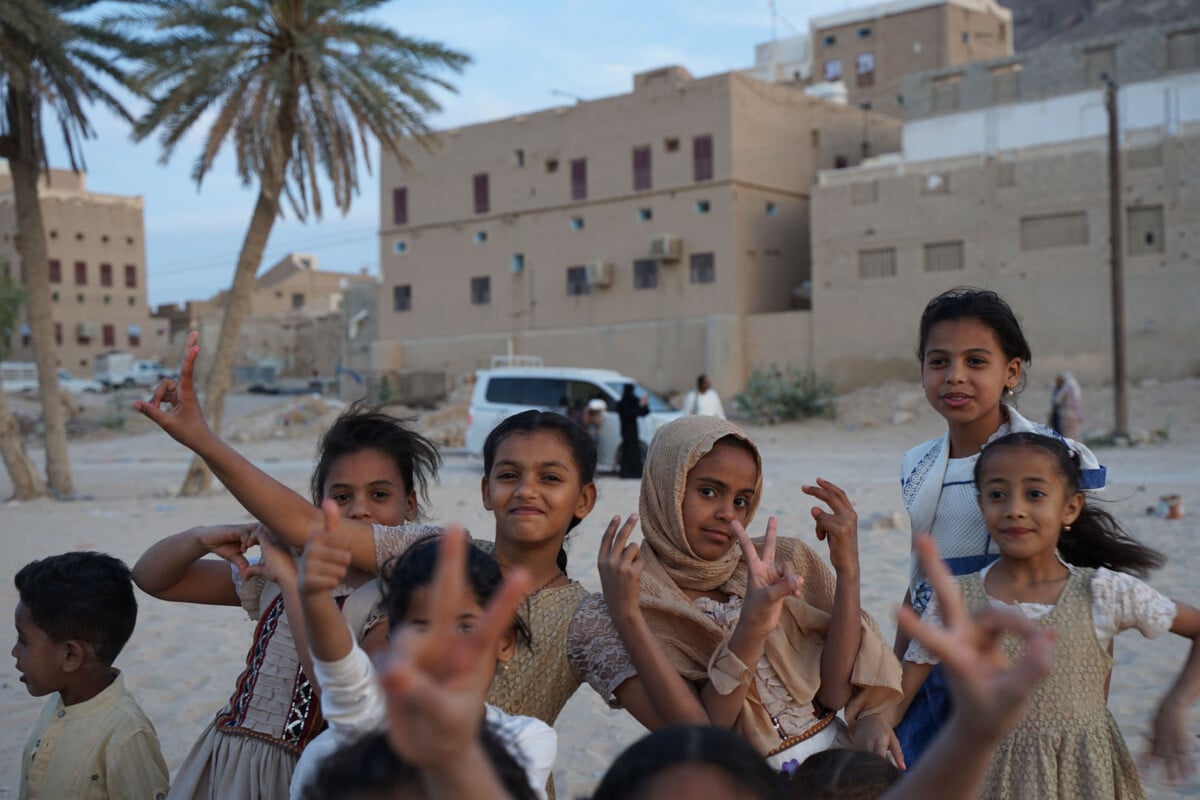 Hadramaut Fall Group Tour Schedule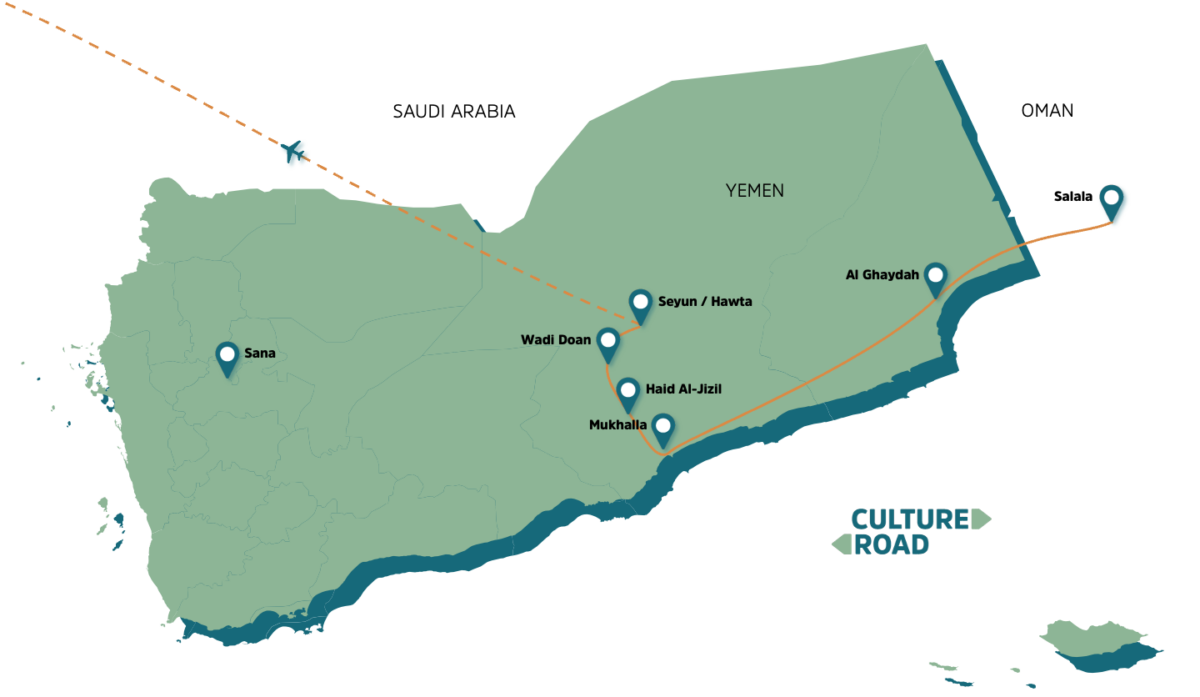 General info
Days
Salala: 1 day
Hadramaut: 7 days / 6 nights
Price
Salala: € 95 (min. 3 people)
Hadramaut: € 3,395
Including
Accommodation (shared)
Transport on the ground
Security clearance / visa
Western guide
Breakfast
Lunch, dinner (in Yemen)
Entry fees
Excluding
International flight
Insurance
Single room (€ 400)
Visa Oman
Tip for the guide
Personal expenses
This offer is covered by the STO Garant guarantee. You can find the conditions for this guarantee scheme on STO Garant's website.
Itinerary
Day 1 – Salala (Oman)
Optional day tour: Explore the best of Salalah and its surroundings on our day trip.
Highlight: Wadi Darbat – one of the most beautiful places around Salalah. We will see for example a big waterfall.
Samhan Mountain – the highest point in the province (2100m). We will go to a viewpoint which is close to the clouds.
Highlight: Gravity Place – a special phenomenon which is hard to explain. See with your own eyes when the car starts moving up without doing anything .
The old city of Mirbat – one of the oldest cities, including a free museum to see old traditions and things from the past.
Ain Arzat – a sink hole with water. There is also an old cave and a magnificent garden filled with roses.
Dahariz Beach – one of the best places and crowded with visitors and citizens, close by is a wonderful lake with birds. We will watch sunset over here, if the timing is right.
End of the optional day tour, start of the Yemen Hadramaut Tour: meet your fellow tour members for dinner at 19:00.
Overnight stay in Salala.
Day 2 – Salala – Al Ghaydah (Yemen)
Departure from the city of Salala, on the coast of Oman.
Drive towards the Oman/Yemen border.
Meet our Yemeni guides at the border in the town of Surfeet. Here you'll receive your Yemeni visa.
Drive next to the incredible Mehri coast. Along the way we make various photo stops.
Arrival in the border town of Al Ghaydah.
Wander around the night market of Al Ghaydah.
Overnight stay in Al Ghaydah.
Day 3 – Al Ghaydah – Khiseet – Mukhalla
We continue our drive along the Mehri coast, next to the Arabian Sea. A coast line that is famous for its sardine processing.
Quick stop at the tiny fishing village of Khiseet. A beautiful place for photography.
We continue onwards to Mukhalla.
Overnight stay in Mukhalla.
Day 4 – Mukhalla – Wadi Doan – Haid Al-Jizil
Before we depart Mukhalla we'll make a walk through the old town of Mukhalla.
Visit to the Khoor Mukhalla & Al-Ghawizi Fort.
Drive to Wadi Doan (Doan Valley). A picturesque place.
We'll go to the best place for an incredible panorama view of the valley, the Haid Al-Jizil Hotel.
Drive to Buqshan, this village is famous for its coloured houses.
We return to Haid Al-Jizil for sunset.
Overnight stay in Haid Al-Jizil.
Day 5 – Haid Al-Jizil – Wadi Doan – Shibam – Hawta
We make a 1h trek to Hawfah and enjoy a big panorama at a viewpoint.
Drive to Budha for (another) amazing viewpoint. Along the way we stop at small villages like Qarn Majed, to experience local life in the valley.
Visit Al Khuraiba, a beautiful town along the way.
Stop at the former palace of Osama Bin Laden's family.
Visit to the villages of Sif and Hajjrain.
Drive to Shibam, in Wadi Hadramaut (Hadramaut Valley).
Sunset over Shibam.
Drive to Hawta, close to the city of Seyun.
Overnight stay in Hawta.
Day 6 – Hawta – Shibam – Seiyun – Avnat – Tarim
We return to Shibam, also known at the Manhattan of Arabia.
Explore the inside of the city of Shibam, with its incredible mut houses.
We drive to Seiyun, the biggest city in Southern Yemen.
Visit to the Sultan Palace Museum and the Al-Falas Palace.
Wander around the Al-Handal Souk and the well known fruit and vegetable market.
Continue towards Aynat, to see several historical shrines in the village.
We'll stop in Tarim, a historical village built in mud. Here we pay a visit to a small market and see the Al Mihdar Mosque.
Return to Hawta.
Overnight stay in Hawta.
Day 7 – Hawta – Seiyun
Early morning departure to catch the flight back to Cairo (Egypt) with Yemen Airways.