Welcome to the 'other' Congo
DR Congo – Congo Brazzaville Tour
Welcome to the little brother of DR Congo; conveniently named: Congo! Congo Brazza (as it's often called by locals) is sitting right next to DR Congo, the middle of Africa. The country was formerly occupied by the French, and has ever since still quite a French touch. During our tour we'll explore the capital Brazzaville, with its famous sapeurs (today's dandy's)  and we'll visit the Lesio Luna Wildelife Park. Here we'll try to spot the Silverback Gorillas.
InStock
Trip
Congo Brazzaville Tour:
EUR
€
1695
1695
Trip
DR Congo Combo:
EUR
€
5745
5745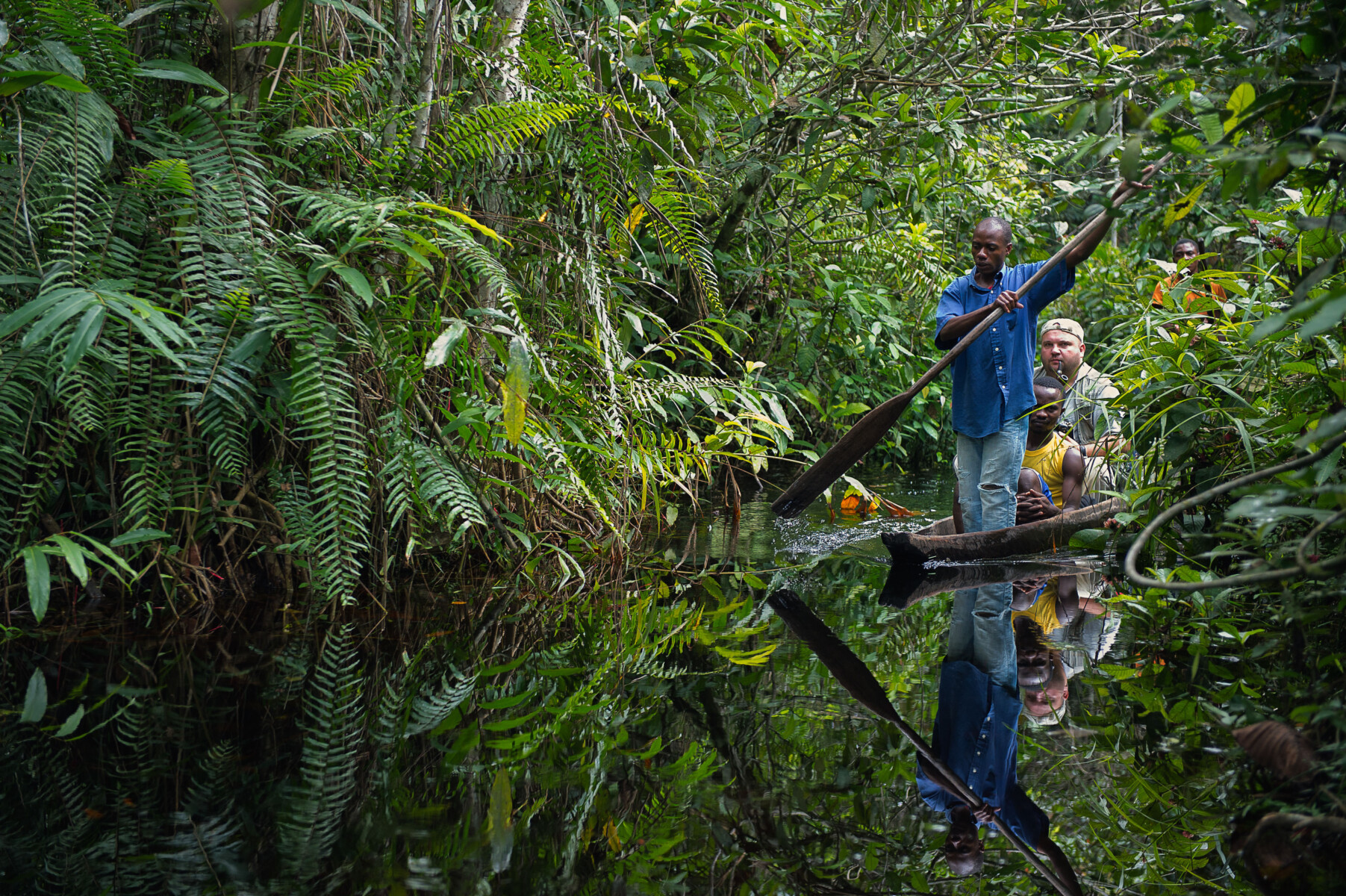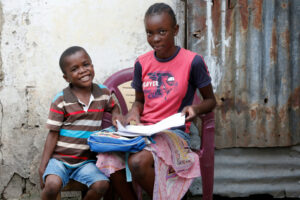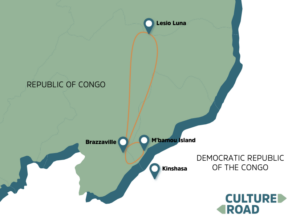 General info
Start date
8 December 2023
End date
11 December 2023
Days
4 days /3 nights
Price
€ 1695
DRC Combo: € 5745
Including
Accommodation (shared)
Transportation on the ground
Western & local guide
Visa support
Breakfast
Entry fees
Excluding
International flights
Single room (€ 300)
Insurance
Visa
Lunch & Dinner
Tips for the guide
Personal expenses
This offer is covered by the STO Garant guarantee. You can find the conditions for this guarantee scheme on STO Garant's website.
Itinerary
Friday 8 December – Brazzaville
Arrival in Brazzaville at your own convenience.
OR: arrival from our DR Congo Kinshasa Tour.
At 12:00 we head for a city tour to explore the capital Brazzaville.
Nabemba Tower, the highest building in the country has been quite controversial. It was heavily damaged during the Civil War and even today still has a lot of costs.
St Anne Basilica, a beautiful catholic church in the center of the city.
We will head for the Pierre Savorgnan de Brazzaville Memorial. The memorial is dedicated to an Italian explorer who founded Brazzaville.
Highlight: Afternoon visit to the sapeurs. The sapeurs are the dandy's of today's Africa. Dressed up in fancy clothes they walk down the streets in order to be seen. We'll meet several of them and make sure that we have plenty of time for photos.
Overnight stay in Brazzaville.
Saturday 9 December – Brazzaville – Lesio Luna
We leave the capital and North, towards the Lesio Luna Wildlife Park.
Upon arrival, we'll take a short walk along the Luna River and take in the surroundings of the jungle.
Highlight: We visit the Silverback Gorillas, and together with our guide we'll try to see them and see how they are living in the park.
Highlight: Then it's time for a safari trip. In the national park the hippopotamus, forest buffalo, red river hog, and several types of duiker can be found. Hopefully, we're lucky!
We head back to Brazzaville after an intense day in the park.
Overnight stay in Brazzaville.
Sunday 10 December – Brazzaville – Congo River
Highlight: In the morning we head for the almighty Congo river and take a boat cruise. Across the river, you can see Kinshasa and on the river, you'll see lots of boats (big and small passing by). It's a unique opportunity to see how people live next to the river.
We will discover M'bamou Island, located between both Congo's but part of Congo Brazzaville. It's declared a DMZ-zone, as it's so close to both capitals.
Meet the fishermen at a local fishing village.
Upon return, we'll see the Mangenge, majestic cliffs right next to the river.
Overnight stay in Brazzaville.
Monday 11 December – Brazzaville – Congo River
End of the tour, departure at your own convenience.