Summer in Pripyat
Experience Chernobyl in the warm summer months. From Kiev we will go inside the exclusion zone, where you will get a guided tour of all known (safe) places. During this tour you will also sleep in the Zone.
This tour can be combined with our Soviet Europe Summer Tour.
NOTE: This tour has been cancelled due to the war in Ukraine.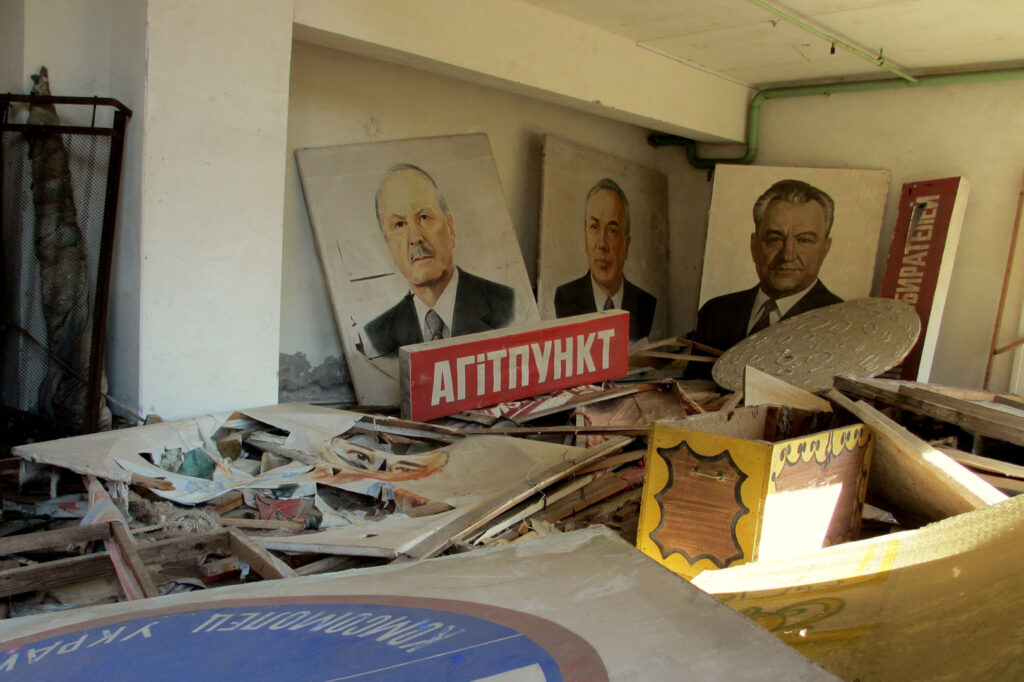 General info
Start date
End date
Days
2 days / 1 night
Price
€ 495
Including
Accommodation (shared)
Transportation on the ground
Western & local guide
Permit
Breakfast
Entry fees
Excluding
International flights
Single room (€ 35 per night)
Insurance
Visa
Lunch & Dinner
Tips for the guide
Personal expenses
This offer is covered by the STO Garant guarantee. You can find the conditions for this guarantee scheme on STO Garant's website.
Itinerary
Saturday 23 July – Chernobyl – Zalissya – Pripyat
Meet your group.
OR: arrival from the Soviet Europe Summer Tour.
Drive to Chernobyl.
Visit to the (deserted) village of Zalissya.
Highlight: Central square of Chernobyl.
Lenin statue.
Only church still in use in the zone.
Synagogue.
Lunch in the workers' cafe of the nuclear power plant.
Local shop.
Monument for the Firemen.
Exhibition.
Hills of the undermined village of Kopachi.
Toddler playground.
View of the nuclear power plant and the new sarcophagus.
Bridge of the Dead.
Lenin Street.
Central Square Pripyat.
Supermarket.
Highlight: Amusement park.
School #3.
Highlight: Swimming pool.
Overnight stay in Chernobyl.
Sunday 24 July – Pripyat
Highlight: Duga 3 (large radar system).
Cooling towers.
Unfinished reactors 5 and 6.
Red Forest.
Palace of Culture.
Jupiter factory.
Highlight: School #1.
Hospital.
Mortuary.
Local port.
Cinema.
Highlight: Music school.
Athletics stadium.
Laboratory.
Bus station.
Drive back to Kiev.
End of tour.