Discover colourful Yemen
Join us to the Hadramaut province of Yemen. This part of Yemen has been relatively safe from the Civil War that's been taking place in the rest of Yemen. In the 70s and 80s, this part of the country used to be the republic of South Yemen. Famous for its mud houses and the incredible valleys, the Hadramaut province gives a unique glimpse in everyday life in troubled Yemen.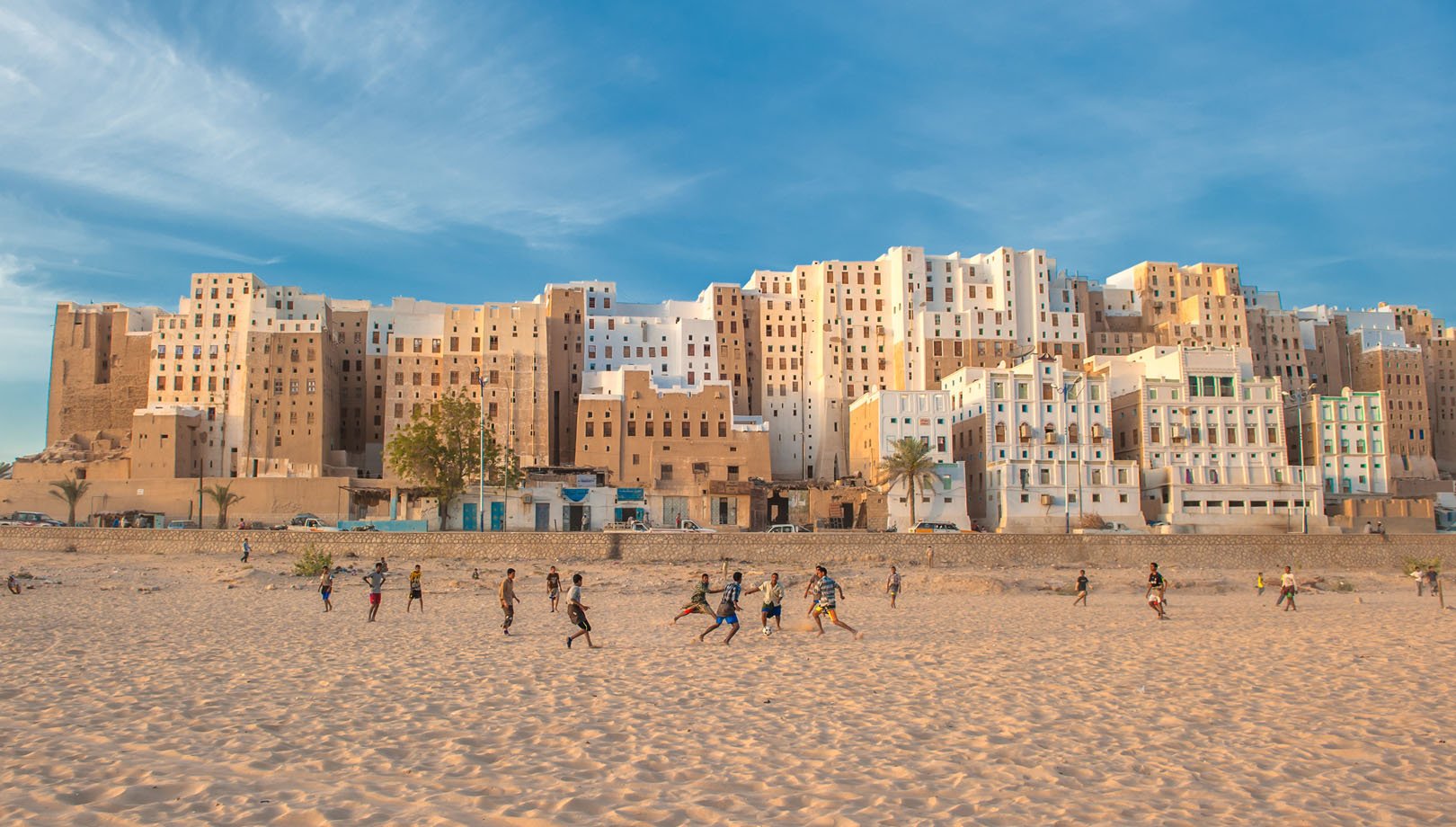 General info
Start date
Saturday 4 March 2023
End date
Thursday 9 March 2023
Days
6 days / 5 nights
Price
€ 3,145
Including
Accommodation (shared)
Transport on the ground
Security clearance
Local guide
Western guide
Breakfast, lunch, dinner
Entry fees
Excluding
International flight
Insurance
Single room (€ 300)
Visa
Lunch, diner
Tip for the guide
Personal expenses
This offer is covered by the STO Garant guarantee. You can find the conditions for this guarantee scheme on STO Garant's website.
Itinerary
Saturday 4 March – Salala (Oman) – Surfeet – Shehn
Meet your group in the city of Salala, on the coast of Oman.
Departure towards the Oman/Yemen border.
Meet our Yemeni guides at the border in the town of Surfeet. Here you'll receive your Yemeni visa.
Quick stop in Hawf, to enjoy a magnificent view.
We'll have a break in Al-Ghaydha, the first major town in Yemen, situated on the coast.
Continue onwards to Shehn.
Overnight stay in Shehn.
Sunday 5 March – Shehn – Rumah – Tarim – Hawta
We continue today onwards to Wadi Hadramaut (Hadramaut Valley) via Rumah.
We'll make a stop at Qabr Nabi hood shrine, a holy place that is sometimes visited by large groups of Muslims.
Continue towards Aynat, to see several historical shrines in the village.
We'll stop in Tarim, a historical village built in mud. Here we pay a visit to a small market and see the Al Mihdar Mosque.
We finalize our day of driving to Hawta.
Overnight stay in Hawta.
Monday 6 March – Hawta – Seiyun – Shibam – Wadi Doan – Haid Al-Jizil
We drive to Seiyun, the biggest city in Southern Yemen.
Visit to the Sultan Palace Museum and the Al-Falas Palace.
Continue onwards to Shibam, also known at the Arabian version of Manhattan, famous for its big mud buildings.
Explore the town of Shibam, a perfect place for amazing photos.
Arrival in the Doan Valley (Wadi Doan). A picturesque place.
Overnight stay in Haid Al-Jizil.
Tuesday 7 March – Haid Al-Jizil – Wadi Doan
Walk through Hawfah and enjoy a big panorama at a viewpoint.
Drive to Buqshan, this village is famous for its coloured houses.
Drive to Budha for (another) amazing viewpoint. Along the way we stop at small villages like Qarn Majed, to experience local life in the valley.
Visit Al Khuraiba, a beautiful town along the way.
Stop at the former palace of Osama Bin Laden's family.
Overnight stay in Haid Al-Jizil.
Wednesday 8 March – Haid Al-Jizil – Wadi Doan – Hawta – Shibam
After breakfast we will drive to a mountain top. Here we start an easy hike down to Hawfah. A small village in the Doan Valley. Along the way you'll see the amazing nature of the wadi.
We make our way back to Seiyun with various stops for photos in villages along the way.
Arrival in Hawta to check in to the hotel.
We return to Shibam to photograph the place during sunset from different directions.
Overnight stay in Hawta.
Thursday 9 March – Hawta – Seiyun
Early morning departure to catch the flight back to Cairo (Egypt) with Yemen Airways.