Transnistria: Travel back in time in an unrecognized state
Tell your friends that you are going to Transnistria and you will undoubtedly get the necessary question marks thrown at you. It sounds more like traveling to a place from the Tintin comic book series. Yet the country really exists. Indeed, Transnistria is an unrecognized country on the east bank of the Dniester River in Moldova. Time has stood still here. Lenin statues and flags with hammers and sickles are still ubiquitous in this dwarf state.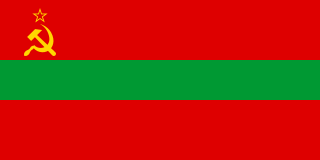 Name: Moldovan Republic of the Dniester (Transnistria)
Capital: Tiraspol
Population: 537,000
Surface area: 652,864 km²
Language: Russian, Moldovan, Ukrainian
Neighbouring countries: Moldova, Ukraine
Although Transnistria is officially part of Moldova, you will have to deal with Transnistrian border control at the border between the two. After the border you actually enter another country, but not officially, because according to the official authorities you are in Moldova. Your phone suddenly switches to a Transnistrian cell phone company and you cannot pay with Moldovan money. The people themselves are Transnistrians, but with a Transnistrian passport you can't travel anywhere, as it is not recognized. In short, an absurd situation that the Transnistrians also like to tell you about, because life in an unrecognized state is certainly not standard!
Capital Tiraspol is literally a time warp to Soviet times. There are still many statues of Lenin, large, wide streets with little advertising and the apartment buildings have a typical Soviet architectural style. You can still go to the typical Soviet-like markets here and in fact you see one company in all advertising columns: Sheriff. This company, which is also in charge of the famous football club FC Sheriff, as you will notice, has a lot of power in Transnistria.
A visit to the border town of Bender is also worthwhile. It is a city where memories of the War of Independence are still very much alive. Russian soldiers are also stationed in Bender. Many buildings that were damaged during the war have never really been restored.
One of the most interesting things in Transnistria is everyday life. Although there is essentially not much difference below the surface you will see the particular situation of an unrecognized country. They also have their own (plastic) money. When you see it for the first time you think it is monopoly money, but you can really pay with it. However, you cannot use your Western bank card, because Transnistria is not officially recognized by the International Monetary Fund (IMF). And so there are more things, such as own number plates, stamps and the telephone company.
Transnistria declared itself independent from Moldova in 1990. In 1992 there was a short civil war between Transnistria and Moldova, which was won by Transnistria with the support of Russia. Since then there has been a status quo and both areas have left each other fairly alone. The first president was Igor Smirnov, who was succeeded by Yevgeny Shevchuk in 2011. When you walk around the capital Tiraspol you'll easily imagine yourself back in the days of the Soviet Union, as not much has changed.
Everywhere you see the flag of Transnistria. They have their own money, police and number plates. The economy is controlled by one party: Sheriff. They own, among others, the FC Sheriff football club and gas stations and supermarkets in the country. Why the country is still independent? The Russians are stationed in Transnistria on a "peace mission." Russian soldiers are therefore present in many places.
Already know what you are looking for?