Discover Europe's smallest nations
Can you pinpoint Andorra, Monaco, the Vatican, San Marino and Liechtenstein on a world map? Probably not – not without a microscope that is! These countries are not just small – they are absolutely miniscule. There are few countries in the world you can overview completely after climbing a mountain, such as Liechtenstein. Heck, you can see all of Monaco after climbing a modest hill. And the Vatican is so tiny you can easily walk around the entire country in less than an hour – with room to spare to eat an ice cream.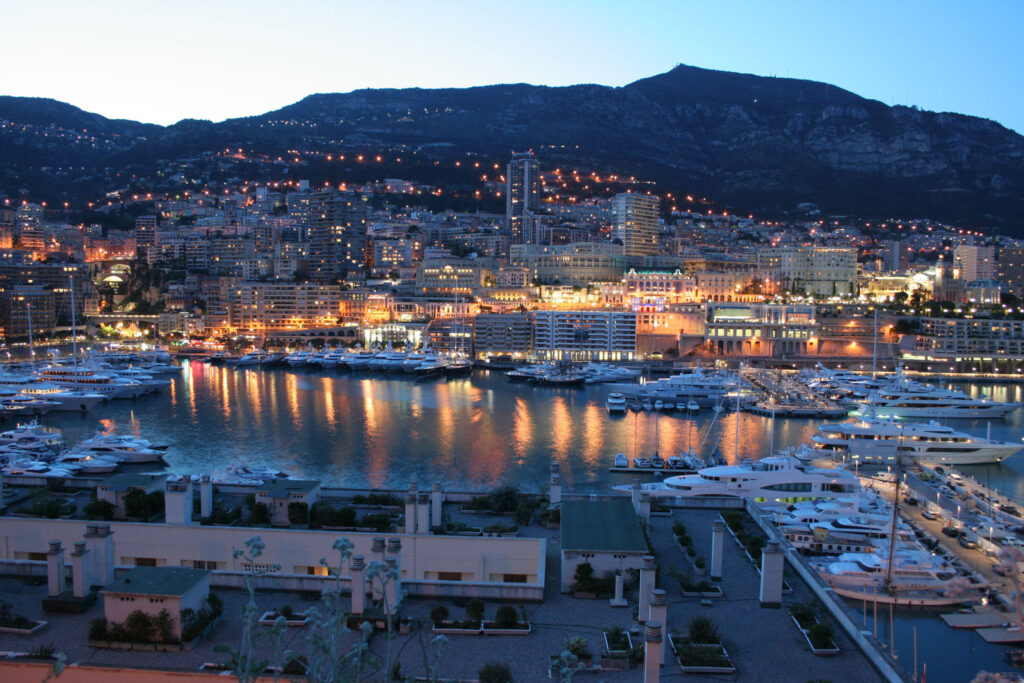 General info
Start date
Wednesday 5 April 2023
End date
Sunday 16 April 2023
Days
12 days
Price
€ 2,995
Including
Accommodation (shared)
Transportation on the ground
Western guide
Breakfast
Entry fees
Excluding
International flights
Single room (€50 per night)
Insurance
Visa
Lunch & Dinner
Tips for the guide
Personal expenses
This offer is covered by the STO Garant guarantee. You can find the conditions for this guarantee scheme on STO Garant's website.
Itinerary
Wednesday 6 April – Andorra
Arrive at your convenience into Andorra la Vella – the capital city of Andorra which has no airport and no railway connections. If you need help, we are ready to assist you with getting to Andorra, either from Toulouse or Barcelona is a good option.
Arrival in Andorra.
Meet your fellow travellers at the hotel before we head for welcome drinks.
Overnight in Andorra.
Thursday 7 April – Andorra La Vella
Today we will spend the full day in the sixt-smallest country of Europe: Andorra. We will start with a short walking tour of, Andorra la Vella, the highest capital city in Europe. Along the way we'll see landmarks like the Dali Monument, Central Park, Casa de la Vall and fine examples of Romanesque granite architecture in the historical centre.
When you're in one of the smallest countries of the world, you can't pass on a Miniature Museum! We will visit the museum in the Romanesque mountain village of Ordino, passing the medieval Sant Antoni de la Grella Bridge.
After lunch we'll head for the dark past of Andorra. For a long time Andorra was known as a smugglers paradise. As a matter of fact, alcohol and tobacco are still awfully cheap! We'll take a look at the smugglers route that connects the country with Spain. Along the way we'll experience the beautiful nature of the Pyrenees.
Time to head for the local brewery for food and drinks!
Overnight in Andorra.
Friday 8 April – Andorra – Llívia – Roquebrune-Cap-Martin
Time to hit the road with our private minivan!
Near Andorra lies the Spanish enclave of Llivia. This cartographic anomaly is completely surrounded by France. But don't expect to see many Spanish flags – Llívia is fiercely Catalan and rumour has it that this is where the independence struggle for Catalonia started. We'll pay a quick visit to this interesting place.
We will continue our drive towards the Mediterranean Sea, stopping for lunch on the way.
We continue our drive along the French Riviera.
Dinner and overnight in Roquebrune-Cap-Martin (France), on the doorstep of our second microstate, Monaco.
Saturday 9 April – Monaco
Two square kilometres of glitter and glamour: Monaco is a country for the rich 'n' famous.
In the morning we'll explore the famous sights of the country, including the Formula 1 track, Royal Palace, Cathedral of Our Lady of the Immaculate Conception (where the Grimaldis are buried), Monte Carlo Casino, the botanical garden for an immense view of the country and – don't tell anyone – a secret beach! (Feel free to bring your swimming gear.)
Free afternoon: hit the casino, visit the world famous Oceanographic Museum or stare at all the expensive cars and yachts that cruise around.
Dinner at one of the great restaurants of Monaco.
Overnight in Roquebrune-Cap-Martin, France.
Sunday 10 April – Monaco – Seborga – Cinque Terre
Time to leave France behind us and stay in Italy for a while. But wait, maybe not…
First stop is Seborga for some theoretics – what's the difference between a microstate and a micronation? We will learn in Seborga, a village stating it was never officially included in the Italian unification and therefore claims its own independence. It even has its own flag, currency and royal family. But is this unique place truly a microstate? Let's see for ourselves.
Along the way we'll have a stop for a proper Italian lunch.
We continue our drive towards Cinque Terre. This is one of the most famous sights in Italy, and when we cruise down along the Ligurian coast, you can clearly see why! Colourful houses, right next to the sea.
Upon arrival there's free time to explore Cinque Terre – or go for a good glass of Italian wine with food.
Overnight in Cinque Terre.
Monday 11 April – Cinque Terre – Rome
Once again we hit the road with our minivan, driving onwards to Rome.
At the town of Rosignano we will stop at a beautiful picturesque white beach alongside bright turquoise water. It looks just like the Caribbean – until you turn around and look at the chemicals factory behind you. Yes, if you fancy a seaside holiday full of mercury, cadmium and lead, Spiagge Bianche is the perfect Mediterranean beach for you!
We'll make a few short photo stops and have a lunch break in between.
Arrival in Rome. We'll head for pasta or pizza and some wine or beers.
Tuesday 12 April – Rome – Vatican – SMOM
Time for our next microstate: the smallest country in the world! Did you ever walk around an entire country? No? Today is the day!
After the 45 minute walk we'll head for the dark side of the Vatican, a tour of the Vatican Necropolis.
This afternoon you can explore more of the Vatican or other famous sights in Rome. Or… head to a secretive nation called SMOM – The Sovereign Military Order of Malta. Recognized by over a hundred countries as a sovereign state, tiny SMOM is not keen on welcoming visitors. We'll try to get in through the back door and buy some souvenir stamps.
We'll give you a free afternoon. If it's your first time Rome, you can explore more of the Vatican or other famous sights in Rome. If you've been here before, you can join us for optional visits to Villa Torlonia (former bunker of Mussolini), Chiese di Santa Maria dell'Orazione e Morte (church with famous fresco's and a chamber made of human bones) or the Pyramid of Cestius.
Overnight in Rome.
Wednesday 13 April – Rome – Sansepolcro – San Marino
Today we'll drive north through the amazing scenery of Tuscany. Along the way we'll make a few stops for photos.
For lunch we'll stop at the picturesque town of Sansepolcro. A typical mountain village in the middle of Tuscany.
We'll leave Tuscany and slowly reach our final destination for the day, the microstate of San Marino. Infamous for its soccer team and Eurovision artists, but famous for being the oldest constitutional republic in the world.
Overnight in San Marino.
Thursday 14 April – San Marino
We will spend the whole day exploring the republic of San Marino, the third smallest country in Europe. After breakfast we will start with a walking tour through the country.
Along the way we will visit famous sights as Cava dei Balestrieri, the Basilica di San Marino, Palazzo Publico and Guaita, Falese and Montale – the three famous towers guarding Monte Titano.
In the afternoon we'll have an optional San Marino wine tasting or you can go for a hike around the country.
Overnight in San Marino.
Friday 15 April – San Marino – Grüsch
We'll continue our way north for another 6 hours. After a quick lunch stop we will reach Switzerland.
Before that however we will pay a visit to Campione d'Italia, an Italian exclave surrounded by Swiss territory. Home to Europe's largest casino up to 2018, this exclave is another must for those like us obsessed with geographic anomalies.
Overnight in Grüsch, Switzerland.
Saturday 16 April – Liechtenstein – Grüsch
Welcome to Liechtenstein! This microstate is wedged between Austria and Switzerland in the middle of the Alps. Today we'll have a full day to explore this country.
We'll explore the capital Vaduz. While Vaduz isn't great on tourist attractions we'll check out the Vaduz Castle and Old Rhine Bridge.
After lunch there is some free time before we'll go for an easy hike around the Alps. Here you'll have grand vistas of the entire Principality.
Our final farewell dinner in Liechtenstein, on which we cheers that we made it all the way!
Overnight in Grüsch, Switzerland.
Sunday 17 April – Grüsch
End of the tour.
Departure on your own. We can drop you off at the train station or check with us if we can drop you somewhere along the way to the airport.