Discover the diversity of Lebanon
Explore the diverse beauty of Lebanon on a tour of its top destinations. Visit Beirut, known for its vibrant nightlife and stunning architecture. Explore the ancient ruins of Baalbek, a UNESCO World Heritage site. Discover the charming port city of Tripoli and its vibrant souks. Visit Byblos, the birthplace of the alphabet. End your journey in the stunning Qadisha Valley, showcasing the country's early Christian heritage. Immerse yourself in the rich history and cultural heritage of Lebanon.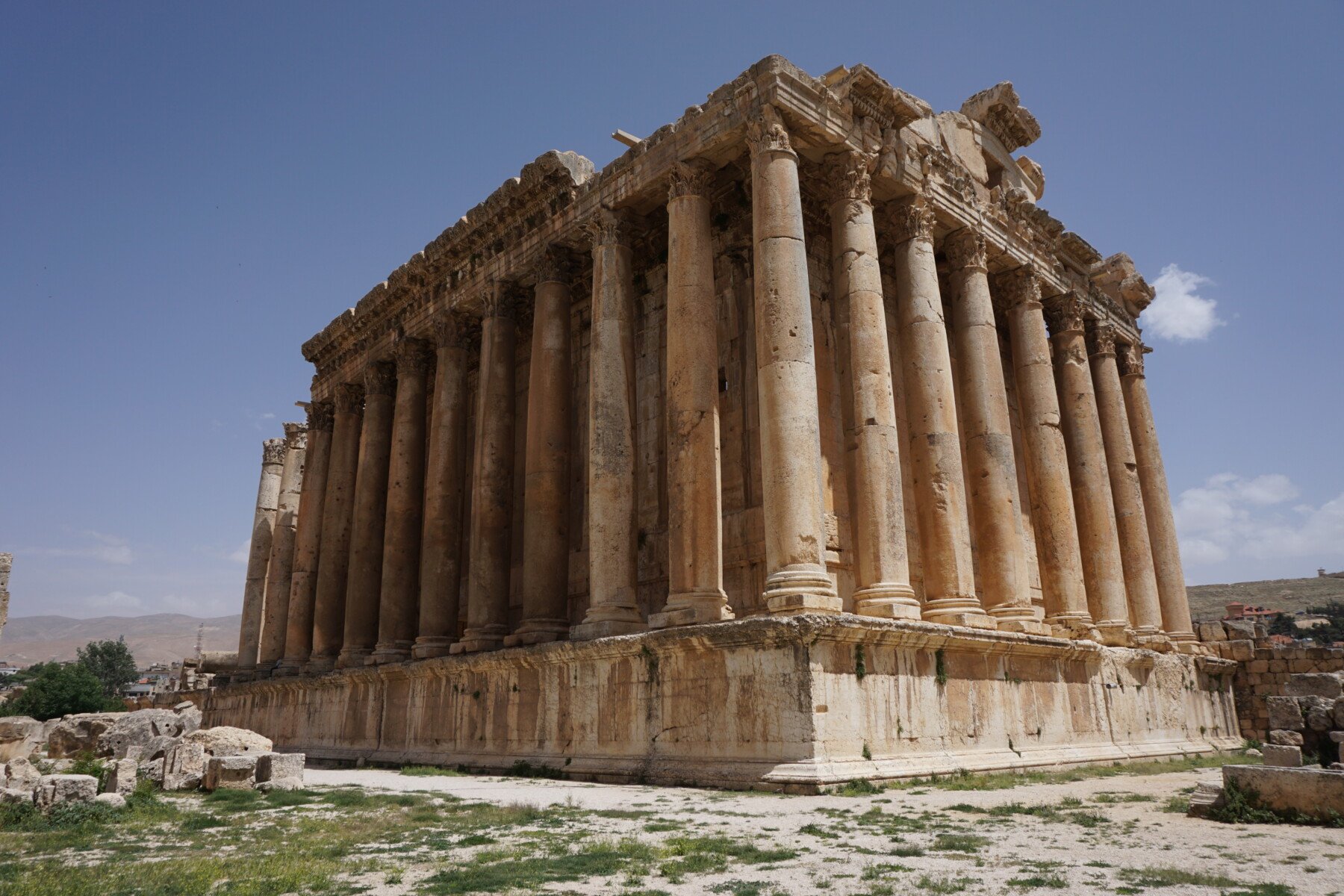 General info
Start date
Wednesday 9 August 2023
End date
Sunday 13 August 2023
Days
5 days / 4 nights
Price
€ 945
Syria combo: € 2,345
Including
Accommodation (shared)
Transportation on the ground
Local guide
Breakfast
Entry fees
Excluding
International flights
Single room (€ 125)
Insurance
Visa
Lunch & Dinner
Tips for the guide
Personal expenses
This offer is covered by the STO Garant guarantee. You can find the conditions for this guarantee scheme on STO Garant's website.
Itinerary
Wednesday 9 August – Beirut
Arrival in Beirut on your own convenience.
11:00 AM – Beirut city tour, see all the highlights of the city;
Including a walk over Hamra Street, the boulevard and Helou Street.
See the Armenian Quarter.
Overnight stay in Beirut.
Thursday 10 August – Beirut – Baalbek – Anjar
Drive to Baalbek.
Highlight: Explore the Roman ruins of Baalbek.
Visit the Umayyad ruins of the city of Anjar.
Highlight: Drive to to Chateau Ksara for a wine tasting experience overlooking the Bekaa valley.
Return to Beirut.
Overnight stay in Beirut.
Friday 11 August – Beirut – Tripoli – Batroun – Byblos
Drive to the second largest city of Lebanon; Tripoli.
Highlight: Visit the Citadel of Raymond de St. Gilles, Al Mansouri Great Mosque and the Taynal Mosque.
Visit the old souks.
Pass by the Phoenician sea wall at the city of Batroun.
Arrival in the ancient city of Byblos.
Overnight stay in Byblos.
Saturday 12 August – Byblos – Qadisha Valley – Bcharre – Beirut
Drive towards the mountains of Lebanon; experience the natural landscape of the Holy valley, the Qadisha Valley.
Visit the monastery of St Anthony Kozhaya.
See the landscapes of Bcharre with the famous cedars.
Highlight: Take a hike through Bcharre.
Return to Beirut.
Sunday 13 August – Beirut