Discover the unknown parts of Afghanistan
During our spring tour through Afghanistan you will discover the historical side of Kabul. A centuries-old city where today you will find a mix of the past and the future. We also visit arguably the most beautiful place in Afghanistan: Bamian. Once upon a time giant Buddha statues stood here, until the Taliban blew them up at the beginning of this century. The nature and scenery here is still spectacular. You will soon understand why every Afghan gets so enthusiastic when we talk about Bamian! As the icing on the cake, we visit the historic city of Herat and the special Panshir Valley. So join us now on the spring tour!
At the moment all our Afghanistan tours are suspended until further notice.
Let me know when Afghanistan opens up again for tourism.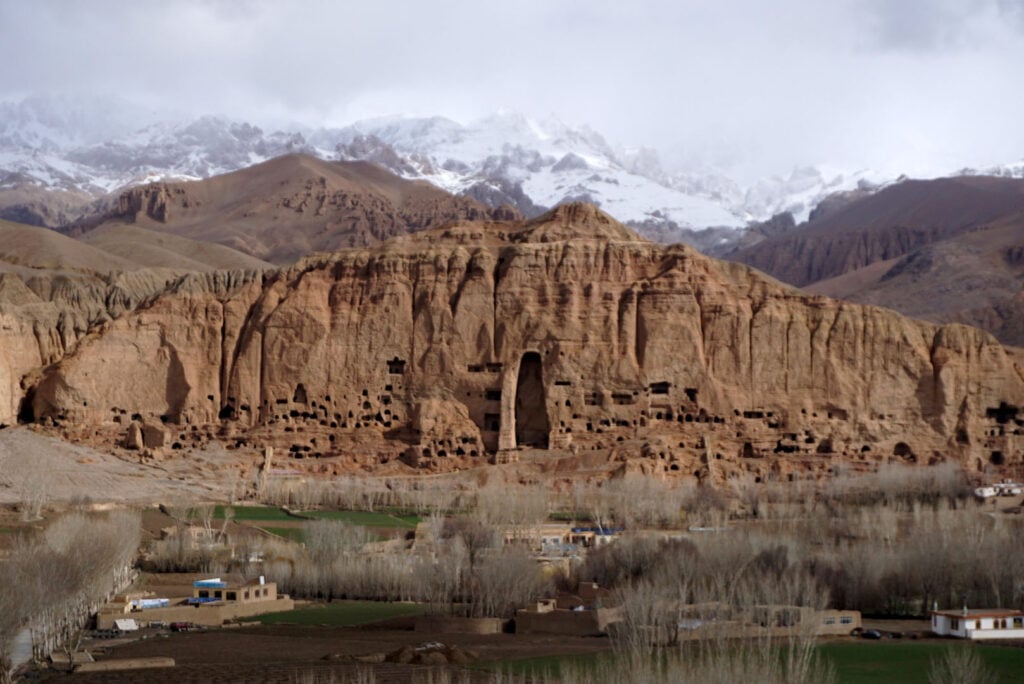 General info
Start date
TBA
End date
TBA
Days
9 days / 8 nights
Price
TBA
Including
Accommodation (shared)
Transportation on the ground
Western & local guide
Breakfast
Entry fees
Excluding
International flights
Single room (€ 45 per night)
Insurance
Visa
Lunch & Dinner
Tips for the guide
Personal expenses
This offer is covered by the STO Garant guarantee. You can find the conditions for this guarantee scheme on STO Garant's website.
Itinerary
Monday – Kabul
Airport pick-up.
Meeting with the guide and the group (max. 8 people).
Briefing on traveling in Afghanistan, including on the local customs & dress.
Darulaman Palace, the former palace of the king of the country.
Sakhi Shrine, a well-known mosque, where Mohammed's cloak is said to have been brought.
Babur's Gardens, an oasis of tranquillity in busy Kabul.
Kabul Museum.
Highlight: Afghan Mobile Mini Children's Circus (MMCC), a special place where children can be children again for a while.
Overnight stay in Kabul.
Tuesday – Kabul – Bamian
Flight to Bamian.
Highlight: Visit to the mountains where once monasteries and giant Buddha statues stood. These statues were blown up by the Taliban.
Overnight stay in Bamian.
Wednesday – Bamian
Walk through Bamian.
Highlight: Visit the local market.
Short hike to a former Taliban lookout post.
Dragon Valley and its beautiful landscape.
Shah-e Zohak (Red Fort), historical ruins destroyed by Genghis Khan.
Shah-e Golghola, historic site destroyed in 1221.
Overnight stay in Bamian.
Thursday – Bamian – Band-e Amir
Drive to Band-e Amir.
Highlight: Visit the Band-e Amir lakes, beautiful deep blue lakes between high peaks.
Cruise over the lakes in a paddleboat swan (optional).
Walk along the lakes.
Drive to Bamian.
Overnight stay in Bamian.
Friday – Bamian – Kabul – Herat
Flight to Kabul.
Flight to Herat.
Overnight stay in Herat.
Saturday – Herat
Highlight: The Great Mosque of Herat, also known as the Friday Mosque.
Gawhar Shad Mausoleum, also known as the tomb of Baysunghur, was built in the 15th century.
Musalla Complex, a place built in the 15th century. Today there are 5 large minarets still standing.
Shrine of Khoja Ansari, a famous sufi poet / writer from the 11th century.
Highlight: Walk through the old town.
Traditional Caravanserais, this is where people came together at the time of the Silk Road.
Jihad Museum.
Overnight stay in Herat.
Sunday – Herat – Kabul
Flight to Kabul .
Depending on the time, we can visit:
Highlight: Bibi Mahru Fort, a place where many Afghans come together to relax. On top of the mountain is a large swimming pool with a giant Afghan flag.
Bala Hissar Park, with a beautiful view over the city.
Shah-e Doh Shamshira Mosque, one of the most famous mosques in Kabul.
Chicken Street, the famous hippie street with souvenirs.
OMAR Landmine Museum.
Overnight stay in Kabul.
Monday – Kabul – Panshir Valley
Drive to Panshir Valley.
Highlight: Tomb of Ahmed Shah Massoud, a fighter who resisted the Taliban for a long time.
Local fish restaurant with stunning views over the Panshir.
On the way we stop regularly to enjoy nature.
Drive to Kabul.
Overnight stay in Kabul.
Tuesday – Kabul